How to update VPP apps using an MDM?
Apple's Volume Purchase Program (VPP) lets enterprises manage, purchase, and distribute apps and books in bulk. Hexnode's integration with Apple Business Manager (ABM) allows you to seamlessly install and update VPP apps deployed to your devices without seeking any assistance from the end-users.
Hexnode UEM checks for VPP app updates from the App Store daily at 7:00 am UTC. If Hexnode detects any updates to the VPP apps, it automatically pushes them to the devices at 10:00 am UTC. These updates will be silently installed on the devices and do not require manual intervention.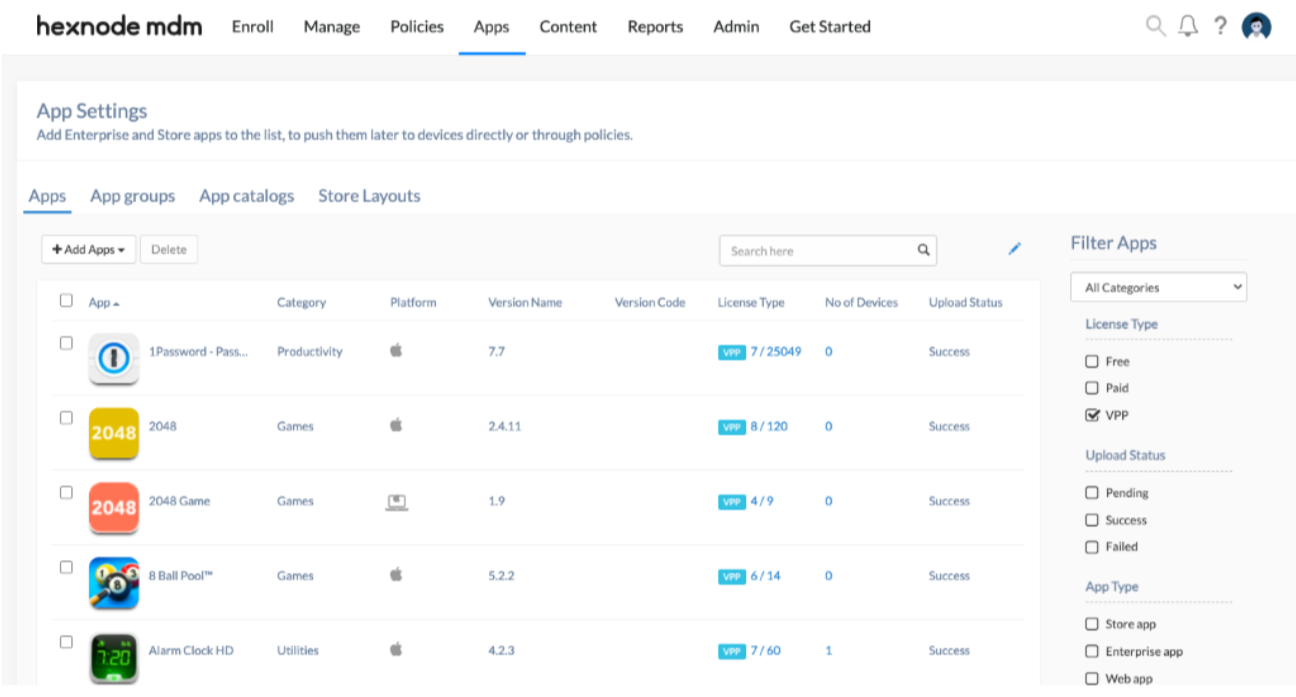 Behavior of VPP App Updates
The VPP app updates are pushed silently to supervised iOS and tvOS devices, whereas unsupervised devices will prompt the user to initiate the installation.
Suppose that the apps are being in use when the updates are pushed to the devices, some apps may not get the updates if they are in use, some may require to be stopped to start the installation, or some updates may automatically run in the background.
Check VPP App Updates Manually
You can also check for any VPP app updates from the Hexnode app repository manually.
On your Hexnode MDM console, navigate to Apps.
Select the License Type as VPP from the Filter Apps menu.
Click on the app to check for any updates.
Click on the Settings (gear icon) on the top-right corner of the App detail box and then click Check for Updates.
If an update is available, the app will get updated automatically. Otherwise, it will display that no updates are available.