How to disable users from setting up mock locations on Android devices?
Devices running Android 6.0 and above can spoof its GPS locations to specify a custom location different from their current location. The employees using company-owned devices for work can mislead their administrators by setting up mock locations and giving them false information about their current location. Hexnode UEM enables you to restrict users from setting up mock locations on devices.

To disable users from mocking locations on devices,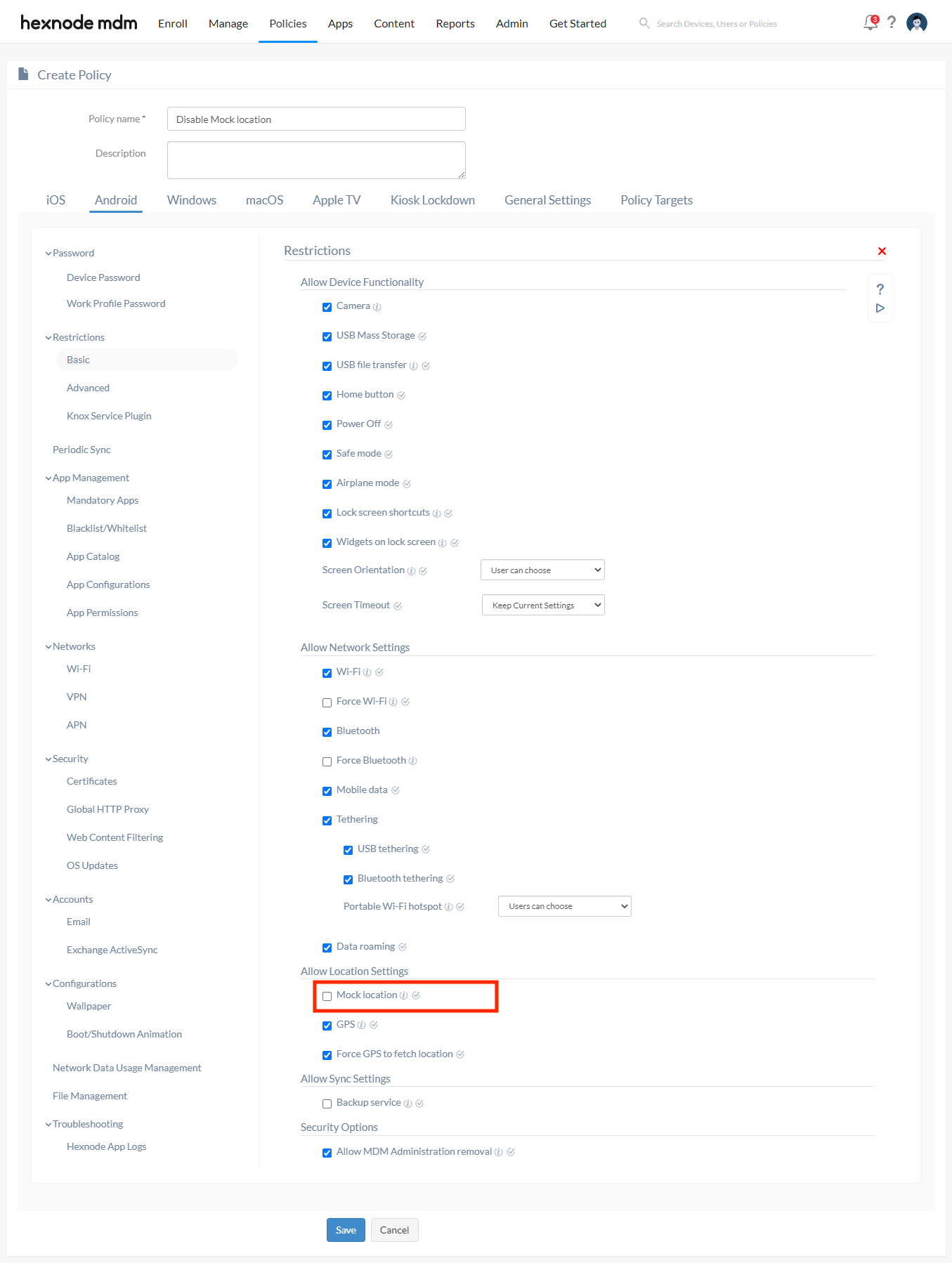 Log into your Hexnode UEM portal. Navigate to the Policies tab. Click on New Policy to create a new one or click on any policy name to edit an existing one. Enter the Policy Name and Description in the provided fields.
Select Android > Restrictions > Basic. Click on Configure button.
Under Allow Location Settings, uncheck Mock location option to restrict users from turning on mock locations on their devices.
Navigate to Policy Targets > + Add Devices. Select the required device(s) with which the policy needs to be associated. Click OK.
Click Save.