Notification Bar(Action Bar) can display screenshots, notifications from different apps with a quick swipe down. You can close a notification with a simple wipe to the right or open an app by clicking on the notification. Quick settings are also displayed here. You can enable or disable Wi-Fi, Bluetooth, Mobile Data, Location, Airplane mode, Auto-Rotate, adjust Screen Brightness and so on. If you press and hold down an icon, you will be taken to the corresponding settings page for that function.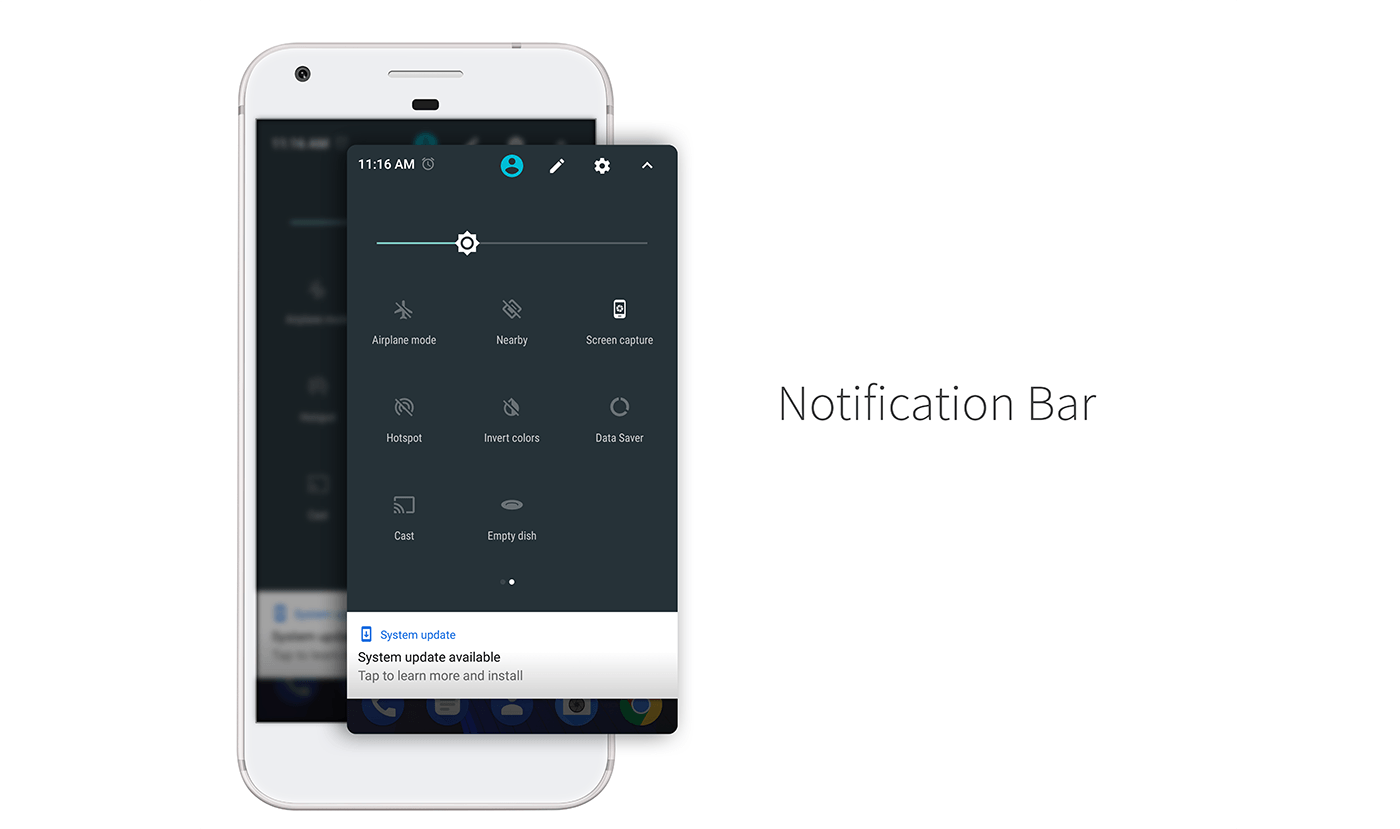 Hiding Notification Bars Using Hexnode MDM
Here's how you can hide Notification Bar on Android Devices using Hexnode MDM.
Log in to your Hexnode MDM Console.
Navigate to Policies > New Policy > Android Settings > Advanced Restrictions.Click on Configure.
Policy Name– Enter a suitable name for your policy.
Description-Provide a brief description for your policy.
Under Display Settings, enable Modify System Bars option. This option allows you to enable/disable Status Bars and Navigation Bars.
Enable Hide Status Bar option to hide the status bar. It can be enabled only if the Modify System Bar option is enabled. By default, Status Bar is enabled.
Navigate to Policy Targets and click on the +Add Devices button to add the devices you wish to associate the policy to. Click on Save.
This completely hides notification bar on Samsung SAFE Android Devices.