Want to get rid of access to unwanted websites in your Organization? Here is a solution from Hexnode. With web filtering, you can either blacklist a URL to block access to the website, or whitelist one to block access to all others.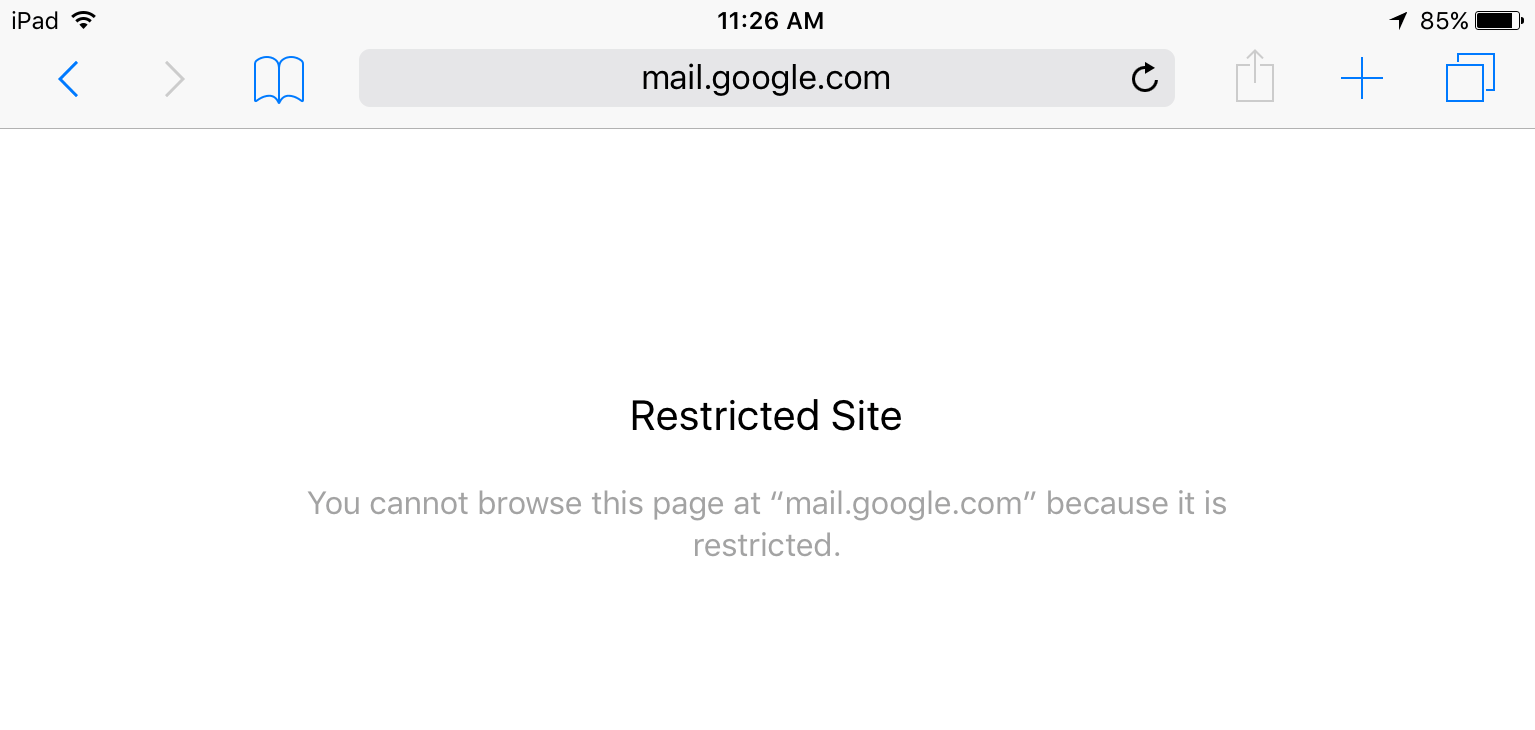 Curious how to do it? Let's start. Wait, you need something with you to go on.
Hexnode MDM.
A device running on iOS 7 or later.
Supervision turned on.
Get them ready and let's go.
Step 1: Enroll devices in Hexnode MDM
Let us start by enrolling iOS devices in Hexnode MDM. After finishing up with enrollment, move on to Step 2.
Step 2: Create a policy for web filtering
Create a policy containing the blacklisted /whitelisted sites' information and push it to the enrolled device. To do this,
Go to Policies > New policy and name the policy whatever you want, prove your talent in naming.
Continue on to iOS Settings > Web Content Filter > Configure.
Configure the policy.
When you are done with the policy, go to Policy Targets > +Add Devices, select the devices and click on OK button.
Save the policy.
Are we missing something here? Yeah, need to configure the policy. So, how to configure the policy? Let's check that out.
Configure policy:
As said before, you can either blacklist some URLs and allow access to the rest, or whitelist some and block access to the rest of them. This is what Filter Type do. Choose your action, and let's move to the next step.
Based on what you've selected in the previous step, the entire options will be changed.
Option 1: Blacklist URLs
If you've selected to blacklist URLs, then here're the steps you should follow.
The first field allows you to list URL(s) you need to be restricted from accessing.

Use ',' or ';' to separate URLs from each other.
Add valid URLs only. Valid URLs start with 'http://', 'https://' and 'rstp://'.

Click on the Add button when done. The blacklisted URLs will be listed right below the field to enter the URLs.
Remove a URL from the list by clicking on the ✖ button right to the URL.
The second section allows you to limit inappropriate contents automatically. Check in at "Restrict inappropriate content" to apply automatic web content filtering provided by Apple. Despite the fact Apple is not completely perfect with blocking, it reduces the need to have every URLs being added manually to the blacklist.
Uh oh, did Apple block a URL that is to be permitted for access? Don't worry, we have solutions for everything. When you enable automatic filtering, you can see a text box right below where you can add URLs that are to be removed from auto-filtering. Thinking you haven't forgotten how to enter a valid URL, let us move to the next option.
Option 2: Whitelist URLs
If you are on to whitelisting URLs, then follow these steps instead. You have three text fields in this case.
Enter the URLs to be whitelisted in the first text field. Please be noted that a valid URL here should start with either 'http://' or 'https://'. Note that this field can accept only one entry at a time, so do not even think about adding commas in-between.
The second text field allows you to create bookmarks in Safari. Name them and they will appear as bookmarks.
The third text field set the location for bookmarks in Safari. Leave them empty and the bookmarks are listed under "Allowed Sites". Type anything, and there will be a new folder in bookmarks with the name you provided before.
Clicking on the Add (

✔

) button will add the URL to the whitelist.
All whitelisted URLs are displayed right below the text fields. At any time, you can click on the ✖ button corresponding to the whitelisted URLs to remove them from the whitelist.
Limitation of whitelisting URLs
Suppose, after seeing this feature of Hexnode MDM and our website, you decided to whitelist https://www.hexnode.com only because you love it. This restricted access to every other URLs. One of the users with an iOS device enrolled in Hexnode MDM accidently tried to access http://www.apple.com and it worked! That's a limitation. Apple's website is added to whitelist automatically, no matter you need it whitelisted.
Resolution
In iOS policy, go to Web Content Filter > White List. Add the URLs you need to be whitelisted. Save it.
Go to Web Content Filter > Black List. Add http://www.apple.com there. Save it.
Assign both policies to the enrolled iOS devices.
Feel free to like or share this post, or to give us your feedback here. Need to try Hexnode MDM? Go to our homepage and enter your business mail there.