How to reset the Hexnode UEM portal password?
Hexnode UEM allows organizations to administer their devices remotely from a single console. One or more technicians manage the portal as part of device administration. A Super Admin is the one who signs up for the portal and can add, edit or delete other technicians. Each technician can access the portal based on the roles assigned.
However, it is quite possible that a user might forget their account credentials now and then. If you are unable to remember the password, you can reset it from the login page by clicking on the Forgot Password button.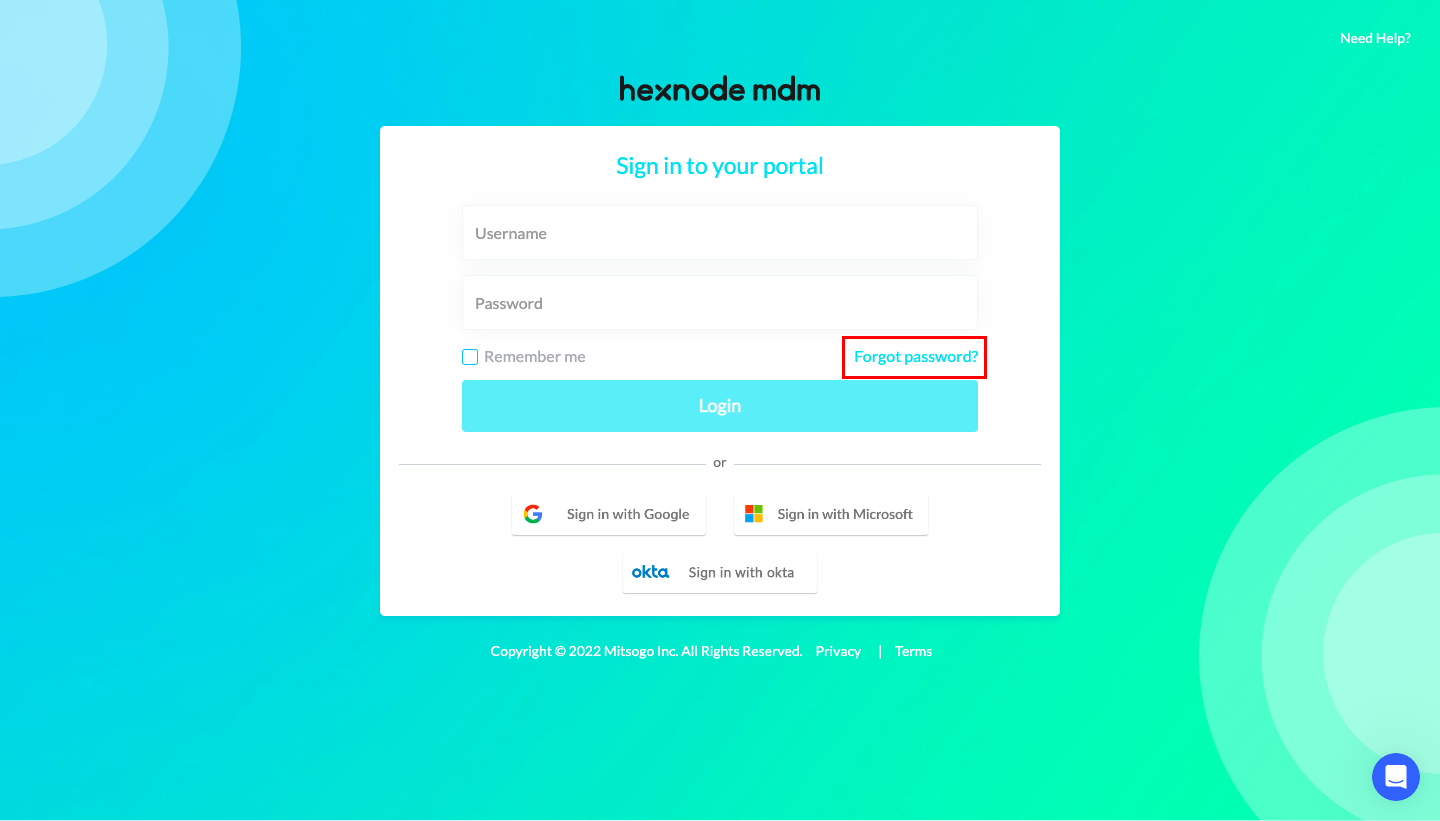 It sends the password reset instructions to the specified email address. Further, the technician can access the password reset link from the mailbox and set a new password.
Reset password with the help of Super Admin/Admin
If you have trouble resetting the password, you can reset the password with the help of other technicians. Technicians with the roles of – Super Admin and Admin can help others to change their password by sending a password reset link to them. As a technician, you may then access the reset link from the mailbox to change the password.
Change technician password from the portal
Technicians can also reset their account password directly from the account details page of the Hexnode UEM portal. For security reasons, it is recommended that the technicians alter their account passwords periodically. Clicking on the user icon at the top right corner of the UEM portal displays the account details page. Further, selecting the Change Password option allows the technician to change their password.