Setting up App Inventory
Hexnode app inventory is a storehouse containing variant types of apps to be deployed across devices. The complete set of apps in the app inventory is listed under the Apps tab.

How to add apps to App Inventory?
To add apps, click on the +Add Apps button under the Apps tab. It provides 5 options to add apps:
Store App
Web App
Enterprise App
Choose any of the options listed above. Add relevant data corresponding to each of them and click Add. The newly added apps will be listed in your app inventory.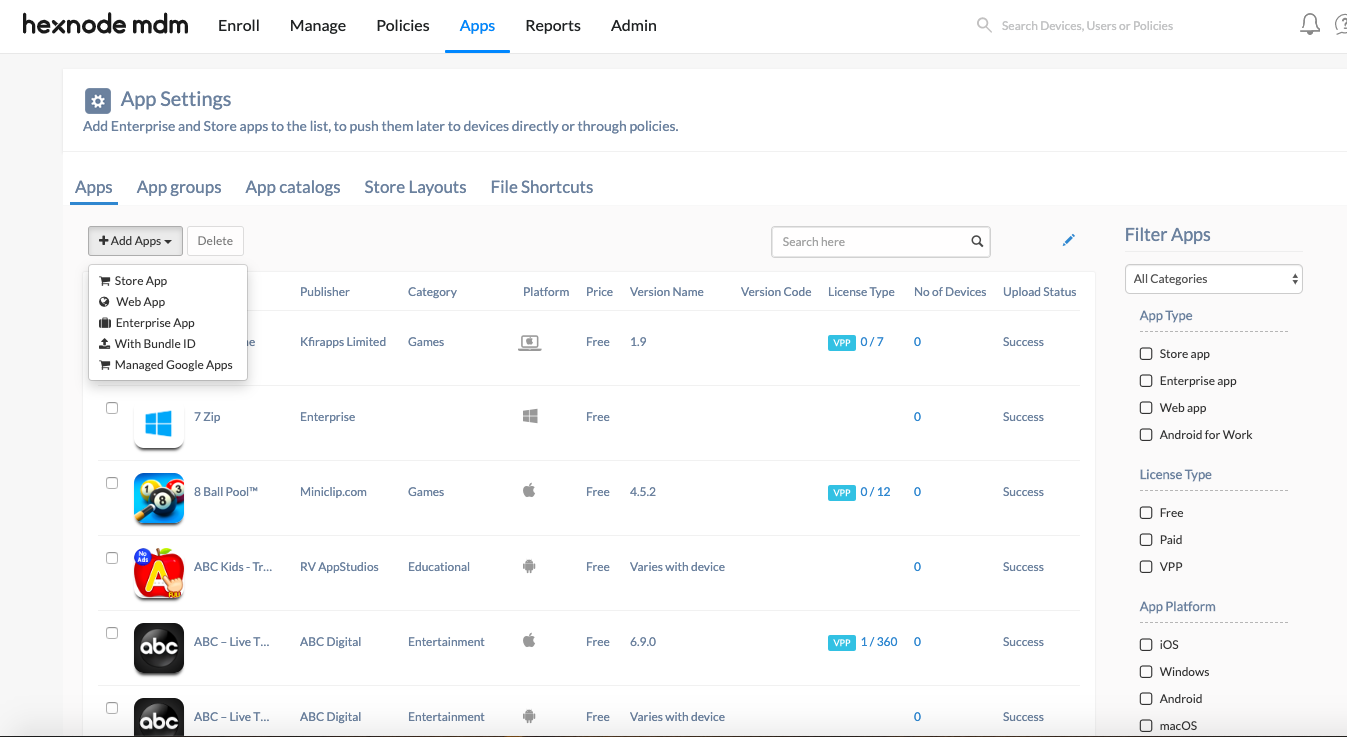 How to delete apps from app inventory?
Navigate to Apps.
Select the app which is to be deleted from the app inventory.
App details of the selected app will be listed. Click on the gear icon and select Delete.