How to install apps silently on macOS devices
Hexnode UEM allows store apps purchased via Apple's Volume Purchase Program (VPP) and enterprise apps to be easily deployed on macOS devices. To push apps to the devices without user intervention, it is necessary to ensure that your organization is enrolled in the Volume Purchase Program. To install VPP apps to devices, you need to integrate Hexnode UEM with your corporate VPP account.
Add VPP store apps to Hexnode app inventory
The following instructions explain how to purchase VPP apps via the Apple Business Manager.
Log in to Apple Business Manager and go to Apps and Books.
Search for the app you wish to purchase.
Choose the suitable location from the Assign to drop-down in case your organization has listed multiple locations.
Enter the number of licenses you wish to purchase and click Get.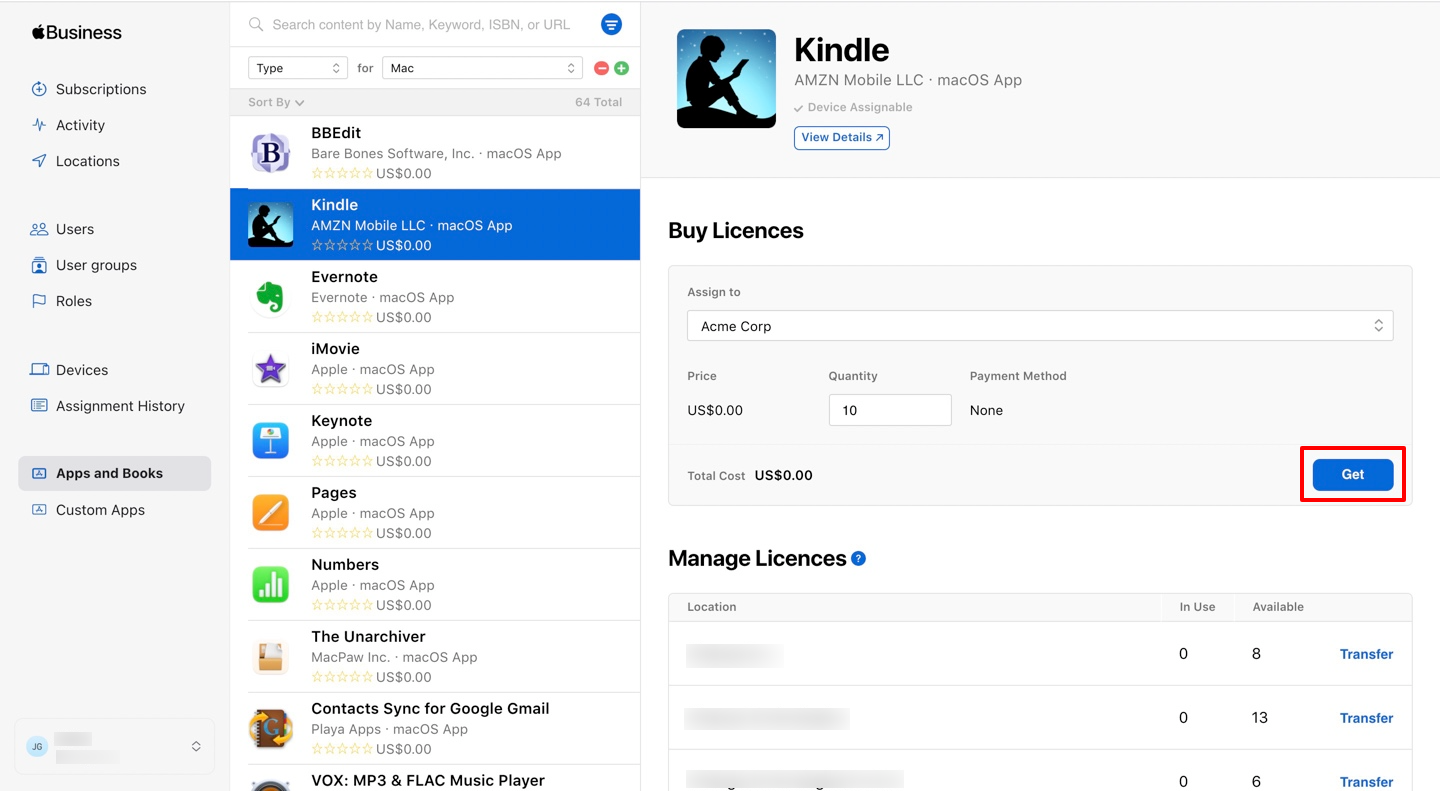 Log in to the Hexnode portal and go to Admin > Apple Business/School Manager > Apple VPP. Here, you can see all the accounts added to the Hexnode MDM server. Click the Sync button corresponding to the account you have used to purchase apps in the previous steps. The purchased apps now available in the Hexnode app inventory are ready for distribution.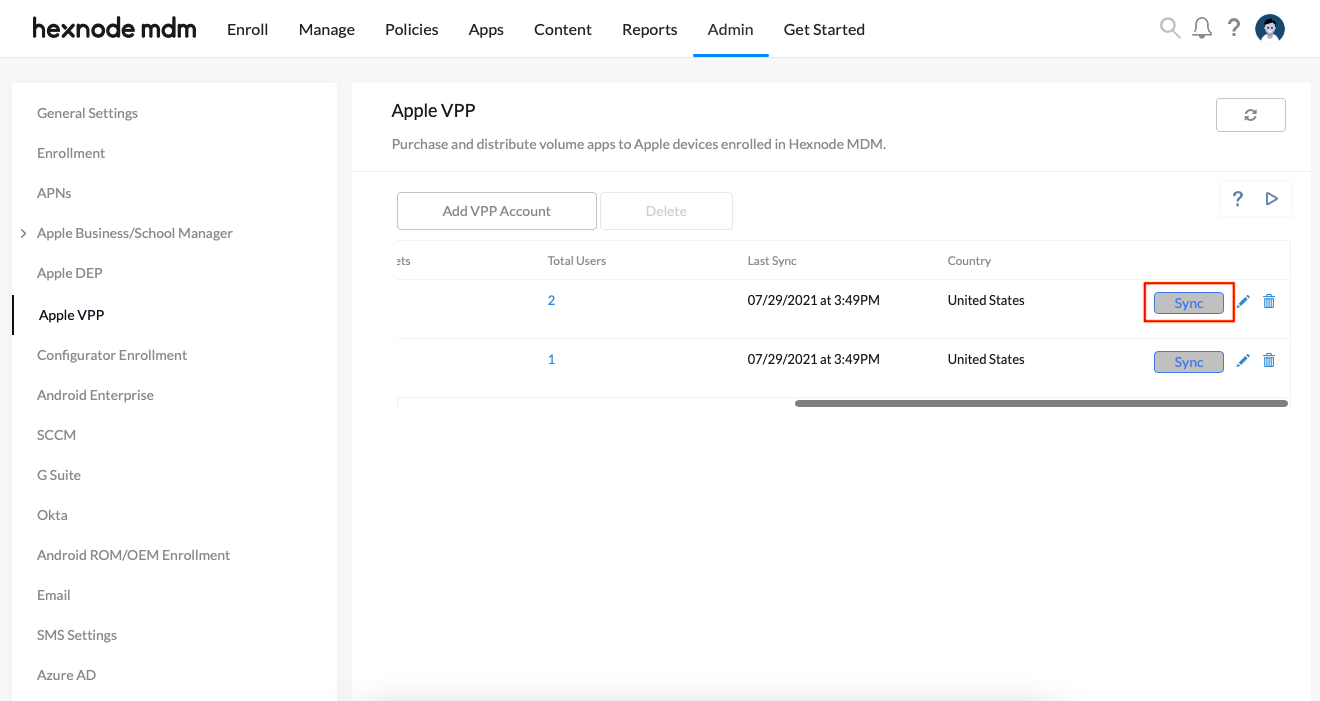 Distribute applications via Hexnode UEM app repository
The VPP and enterprise apps listed in the Hexnode app inventory can be now pushed to the device for silent installation.
Install app from the app inventory to a single or multiple devices
Navigate to Manage tab from the Hexnode dashboard and choose either a single or multiple devices.
Click Actions drop-down and select Install Application.
Choose the app from the list of Local Apps and click Done.
Install applications via the Required Apps policy
Defining apps as required enables admin to ensure that all the essential apps are compulsorily installed on devices without user intervention. Here's how you can set apps as required.
Navigate to Policies > New Policy. Assign a suitable name and description (optional). Alternatively, you can choose to continue with an existing policy.
Choose macOS > App Management > Required Apps. Click Configure.
Click on +Add and either add an app or an app group. You can also choose to add multiple apps in a single policy.
Go to Policy Targets > +Add Devices and choose the devices you wish to associate the policy to. You can also choose to associate the policy to either device groups, user groups or domains. Click Ok.
Click Save.
The apps will be silently installed on to devices.