Hexnode MDM allows the administrators to scan the location of the enrolled devices. This can be done with the help of Scan Device Location action.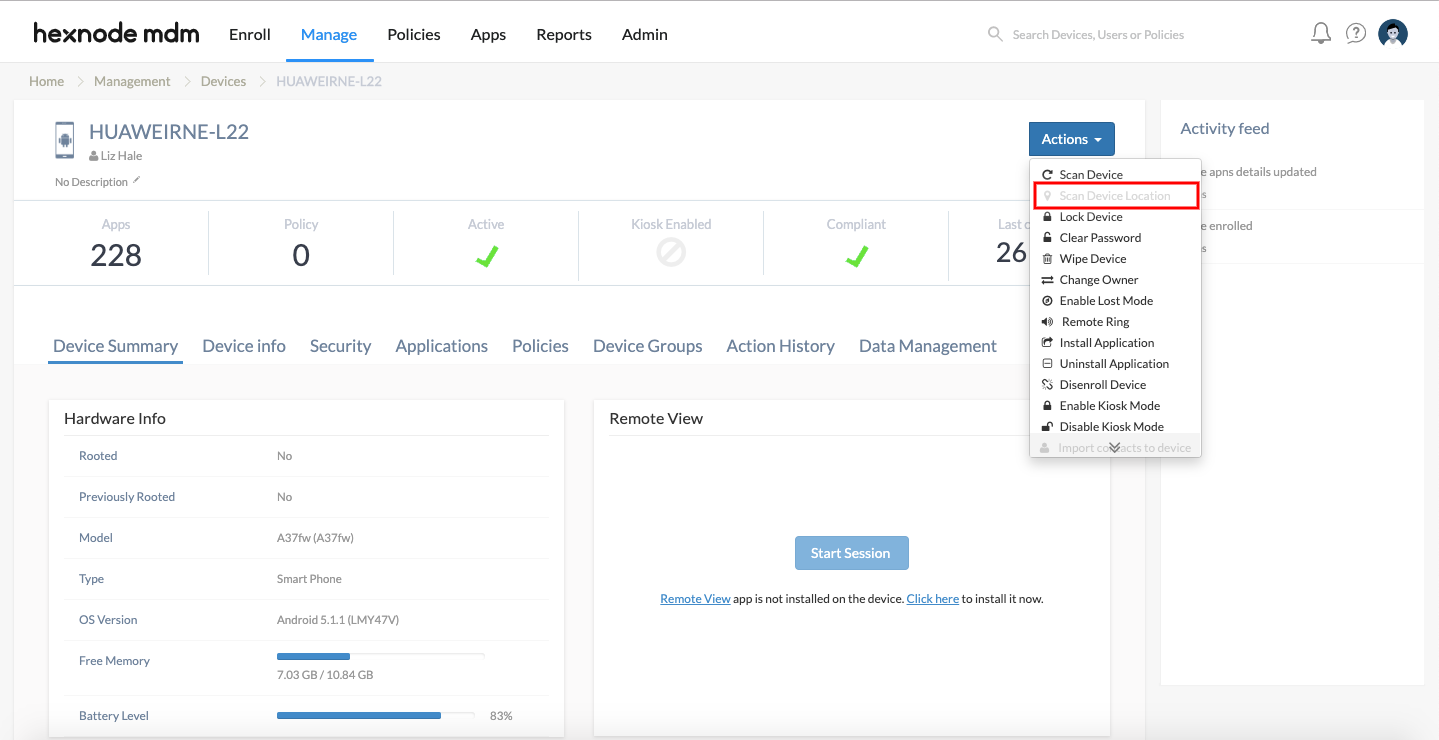 To enable this option, you need to associate the location tracking policy to the devices.
Enable Scan Device Location Action
Login to your Hexnode portal.
Navigate to Policies.
Create a new policy by clicking on New Policy.
Provide a suitable name and description for the policy.
Click on Location Tracking under General Settings and click Configure.
You will have the following options to be configured.

Enable Location Tracking: Check this option to enable location tracking on the devices.
Location Update Interval: Choose the time interval to update the location from the drop-down list. It can take values from 15 mins to 24 hrs.

Associate the policy to target devices

Navigate to Policy Targets.
Click on Devices > +Add Devices.
Select the devices and click on OK.
Click on Save to apply the policies to devices.
The policy will get associated with the target device thereby enabling the
Scan Device Location
action.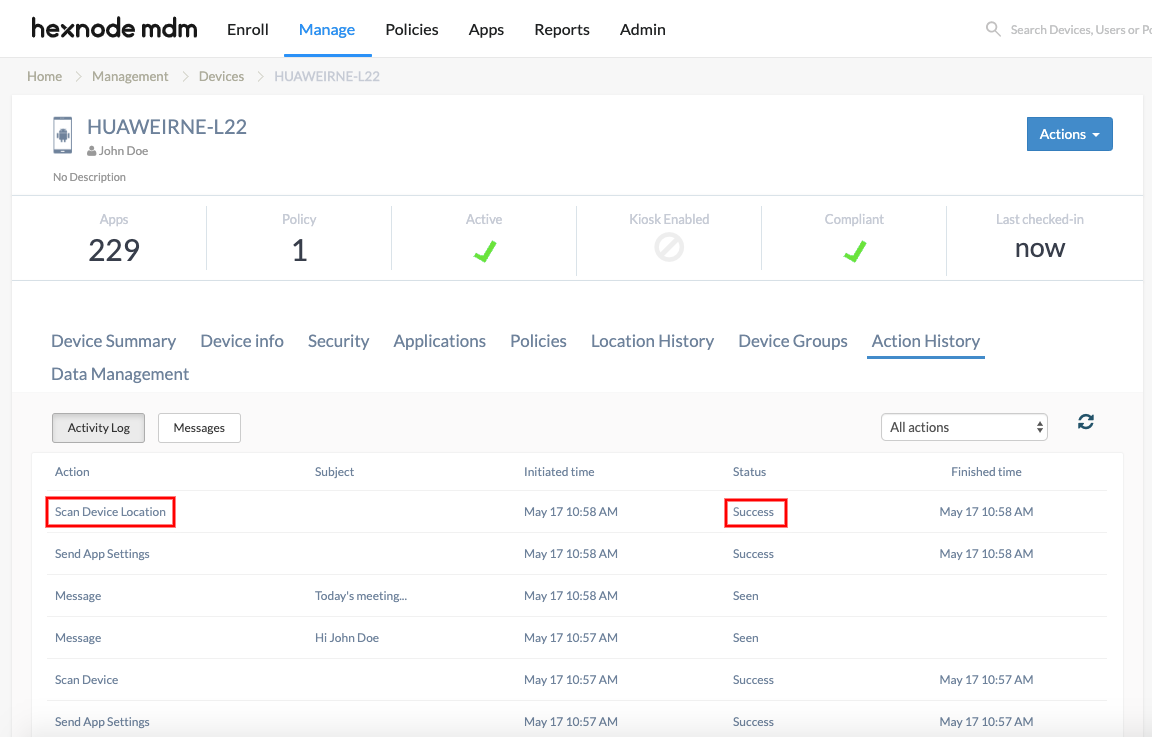 For further information, check out Configuring Location Tracking.