How to make MDM App Non-removable on Android Devices
Hexnode MDM enables the admin to prevent the removal of the MDM app via restriction policy. Once the policy is associated with the device, the Hexnode MDM app becomes non-removable. On removing the policy, the associated restriction becomes void, thus allowing MDM app removal.
Prevent Removal of MDM App
To prevent the removal of Hexnode MDM app,
Login to your Hexnode portal.
Go to Policies > New Policy , create a new policy or continue with an existing one.
Policy name– Assign a suitable name for the policy. This field is mandatory.
Description– Provide a brief description for the policy.
Click on Android, tap Restrictions.
Disable the Allow MDM Administration removal option under Security Options.
Next, associate the policy to the target devices. Go to Policy Targets, tap on +Add Devices.
Choose the device you want to associate the policy with and click OK.
Click Save.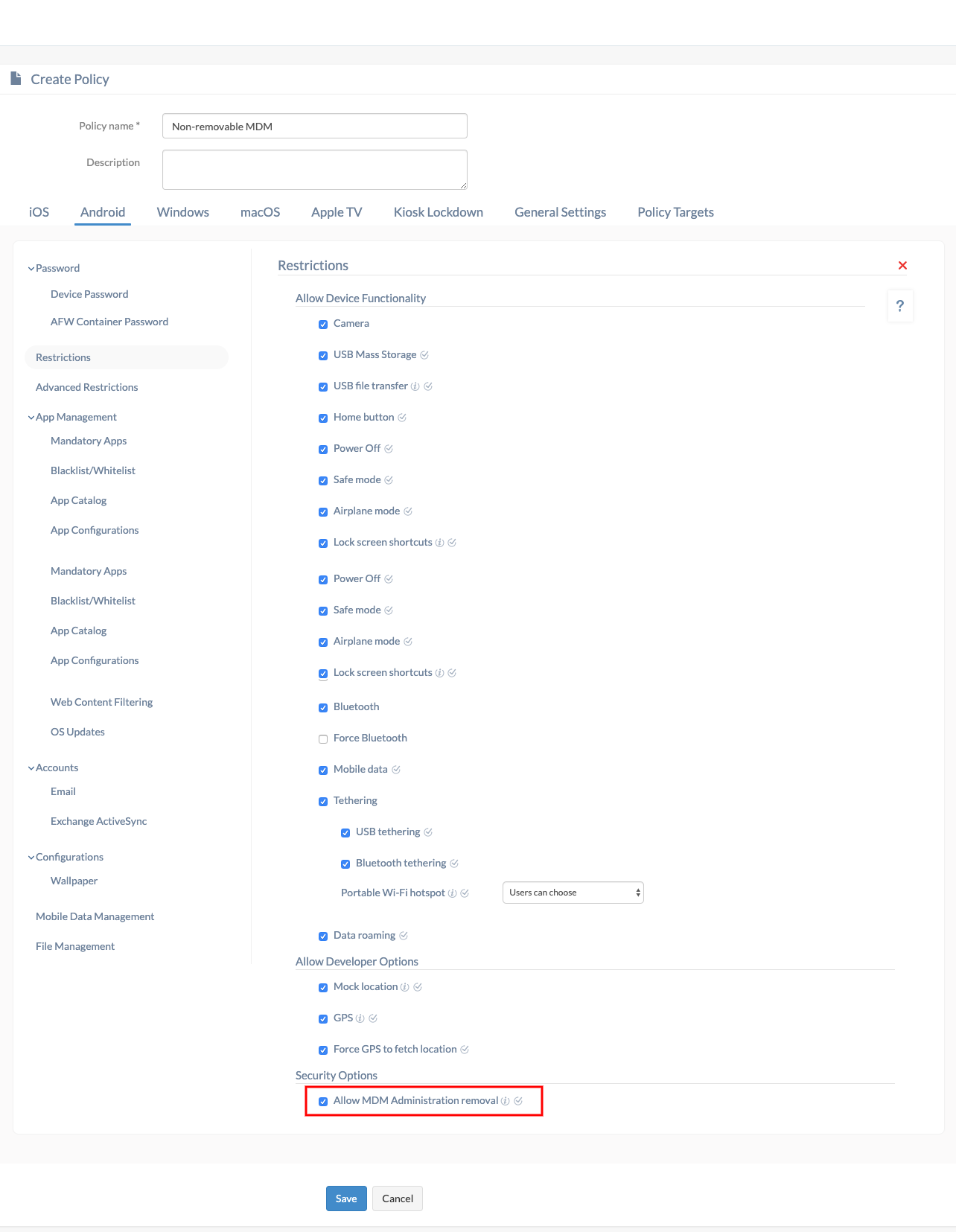 Once the policy gets associated with the device, the MDM app on the device becomes non-removable.