How to set up Global HTTP Proxy for Android Devices
Global HTTP Proxy ensures data security for internet connectivity by re-directing it through a single proxy. Hexnode allows you to configure proxy globally for Android devices.

Configure Global HTTP Proxy Settings
Login to your Hexnode portal.
Navigate to Policies.
Select an existing policy or create a new one by clicking New Policy.
From Android > Security, select Global HTTP Proxy, and click Configure.
You will have the following options to be configured.

Proxy Type – Choose the type of proxy to be set up on the device. You can choose either Manual/Automatic proxy settings.
If you have chosen the proxy type as manual,
| Manual Proxy Settings | Description |
| --- | --- |
| Server | Server address of the proxy server. |
| Port | Port number of the proxy server. |
| Username | Username to authenticate with the proxy server. |
| Password | Password associated with the username. |
| Exclude URLs | Provide the URLs to be excluded from routing through the proxy server. |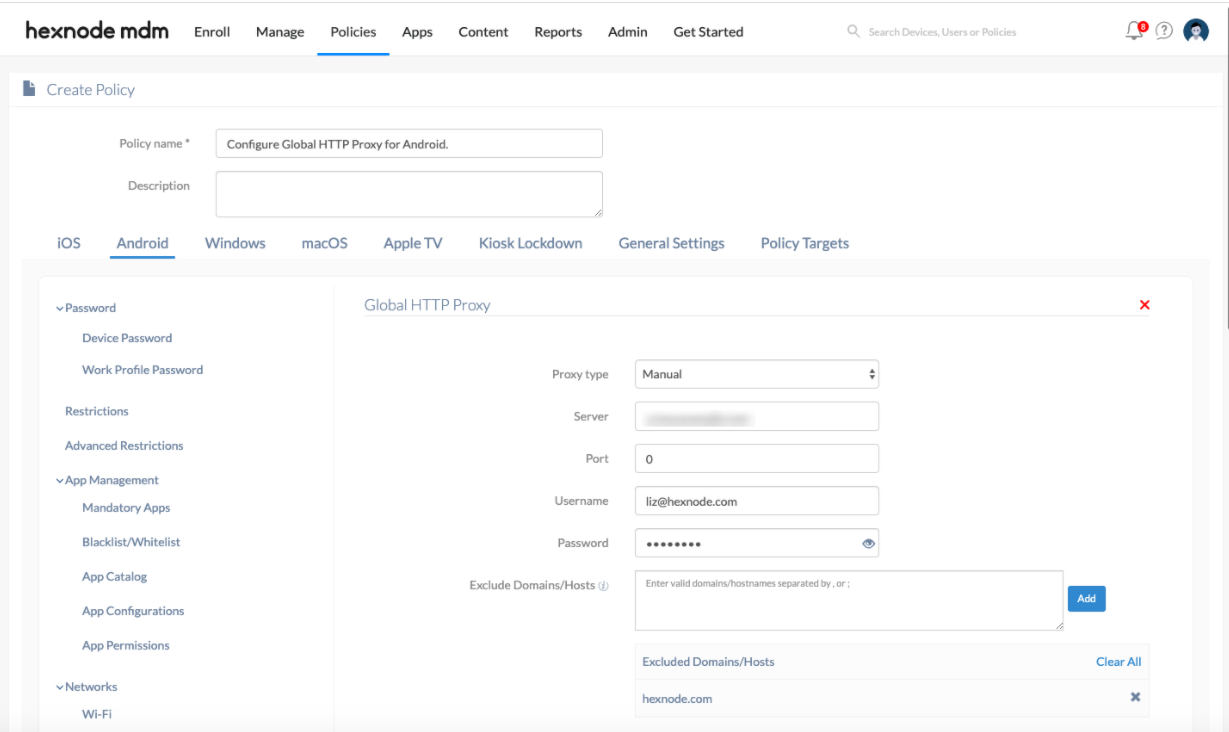 If you have chosen the proxy type as automatic,
| Automatic Proxy Settings | Description |
| --- | --- |
| Proxy PAC URL | Provide the Proxy-Auto Configuration (PAC) required for automatic routing. |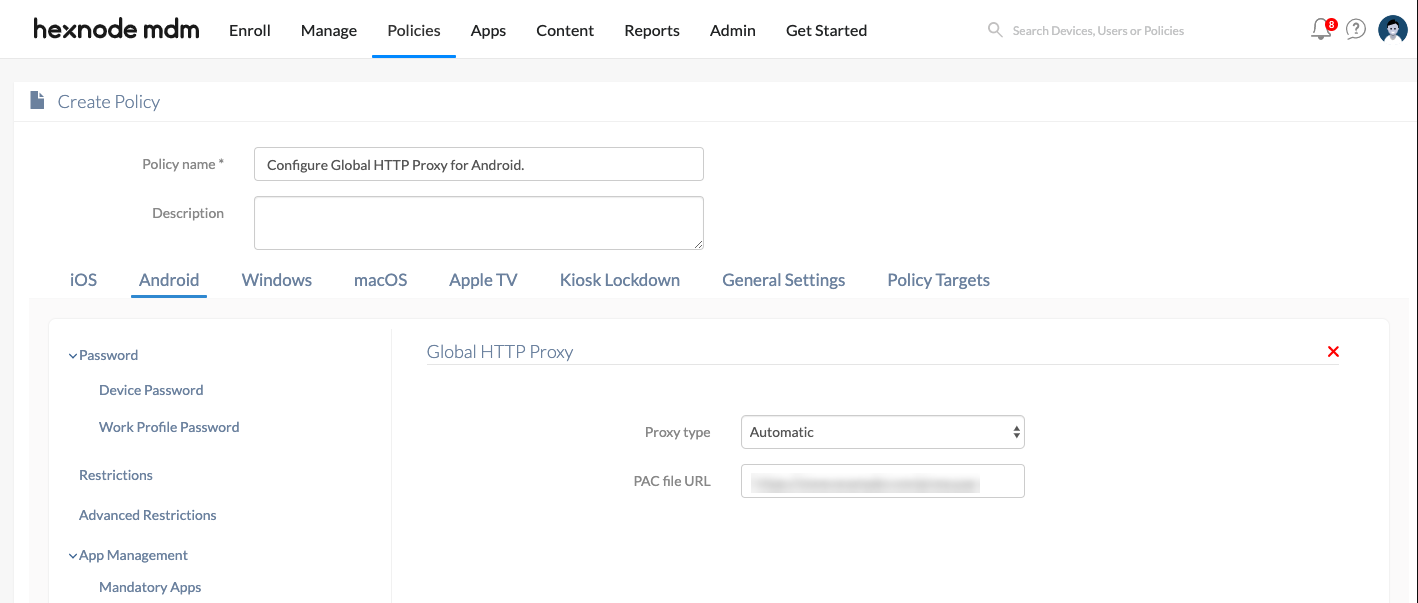 Associate Policies with Devices
If the policy has not yet been saved.
Navigate to Policy Targets.
Click on +Add Devices.
Select the devices and click OK.
Click on Save to apply the policies to devices.
Apart from devices, you can also associate the policies with device groups, user and user groups from Policy Targets.
If the policy has been saved, you can associate it with another method.
From 'Policies', check the policies to be associated.
Click on Manage → Associate Targets and select the device.
Click on Associate to apply the policy to the devices.