How to silently install applications in Android Devices?
Applications can be installed silently in android devices without any involvement of the user. This method is used when an organization has to install some apps which are mandatory to the user and does not require the user's consent to install the application.
SAMSUNG KNOX:
Samsung KNOX is a feature provided in selected Samsung devices which gives the MDM the ability to control more of the device functionalities and enables security features for corporate use.
LG GATE:
GATE in LG GATE stands for Guarded Access To Enterprise. It is a feature provided in selected LG devices which enables the LG device to perform suitably for work and enables the MDM to access additional features, thus making the device more secure.
KYOCERA:
KYOCERA devices are enabled with Enterprise Mobility Management (EMM) which enhances productivity and improves the security of the device. It allows the MDM to access the features of the device and help in making the device compliant.
Distribute Android Apps Silently to Devices

Silent app installation is possible in generic Android devices too. For that, the device needs to be


For Knox devices, the Hexnode MDM app will ask for permission to manage during device enrollment.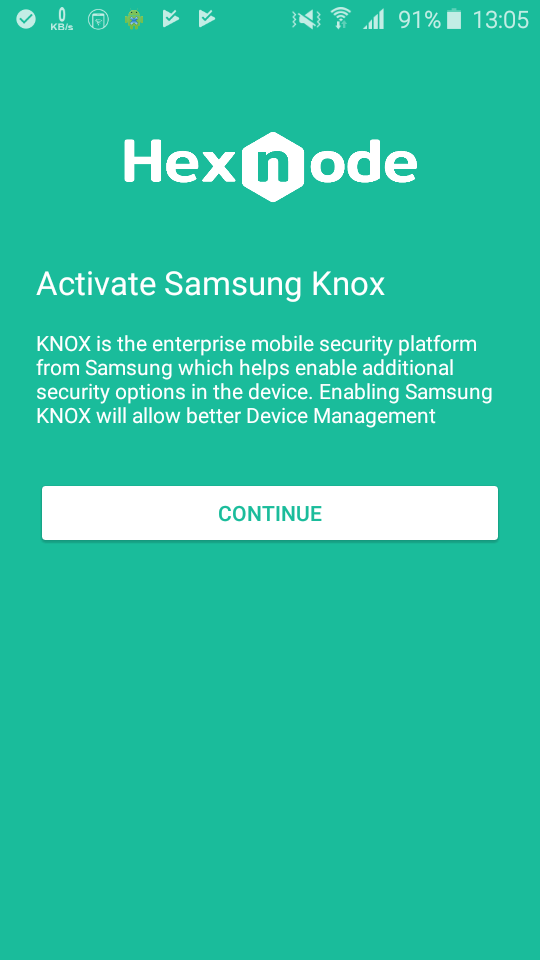 Here is how the apps are pushed to the device silently:
Login to your Hexnode portal.
Go to Manage > Devices.
Click on the device you want to install the app to.
Click on the Actions button on the top of the page.
Select Install Application option.
Select the application you want to install and click on Done.