Hexnode brings all your devices to a single platform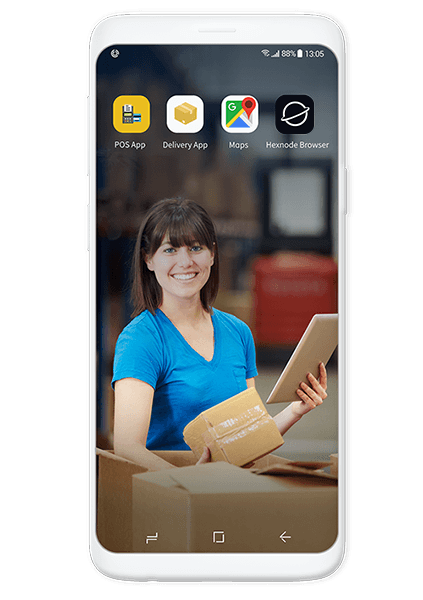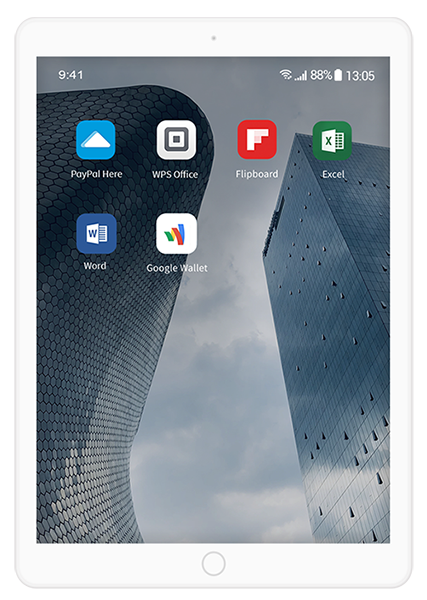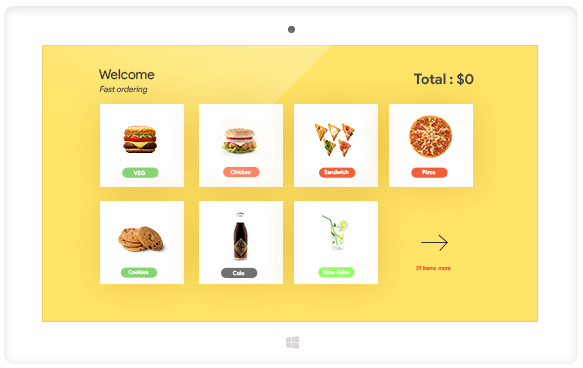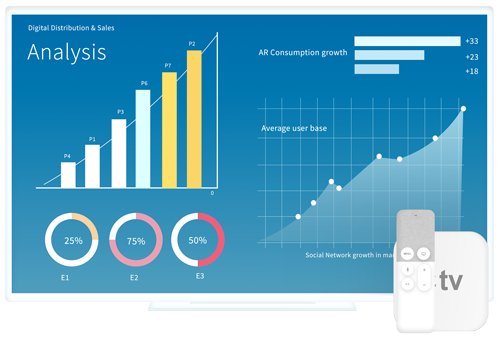 Here is what your kiosks can do with Hexnode: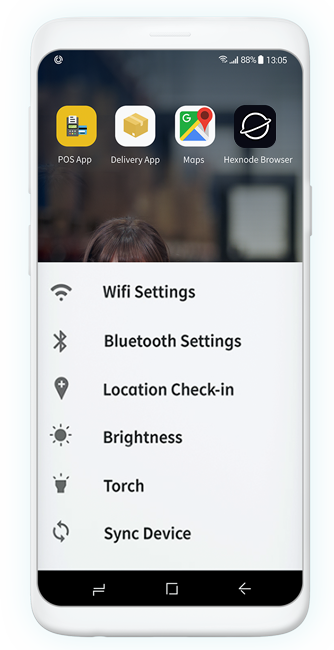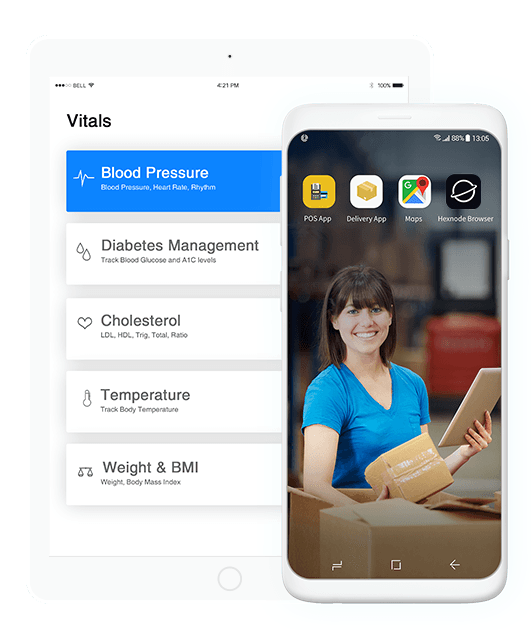 Android + Hexnode
Configure peripheral settings to attain granular control over device functionalities such as disabling software/hardware keys, system bars, network connectivity and more.
Define background applications that would run with their icons hidden on the home screen.
Play videos and view PDF files with Hexnode's native PDF viewer and Video Player without whitelisting a third-party player.
Convert your Android devices into advertisement and branding kiosks with Hexnode's Digital Signage capabilities.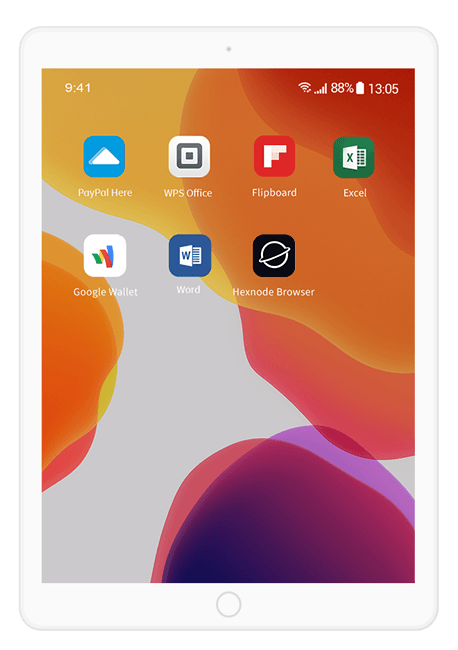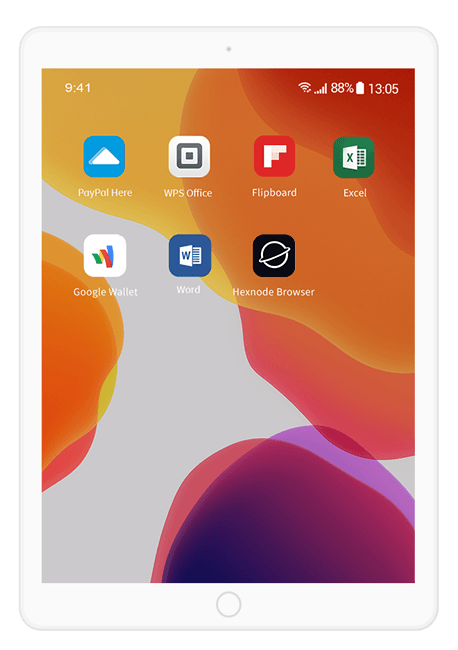 iOS + Hexnode
In addition to single app mode, Hexnode supports autonomous single app mode which runs an application in the foreground by suppressing every other application. The application exits automatically once its purpose is served.
Hexnode's iOS Kiosk Browser gives greater control to the admin when locking down devices to single or multiple websites.
With Hexnode, the admin can disable the back button, clear the cache, set a time for periodic refresh and more in the kiosk devices.
Secure browsing with Hexnode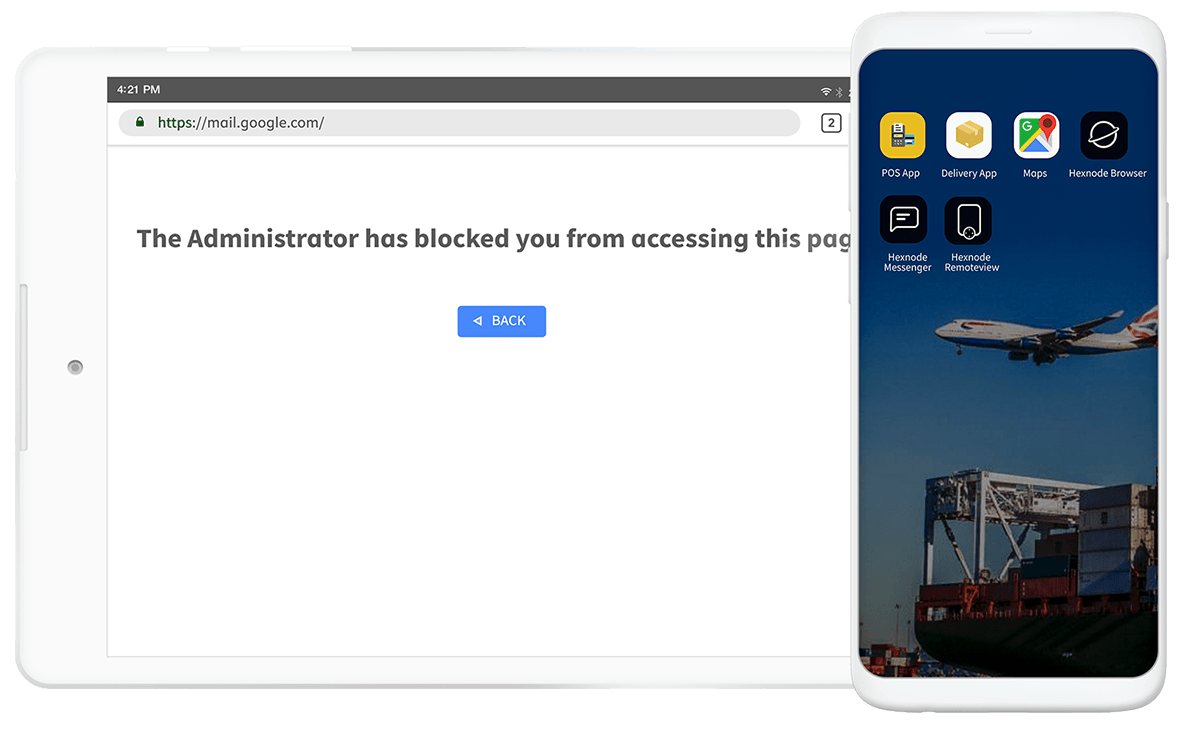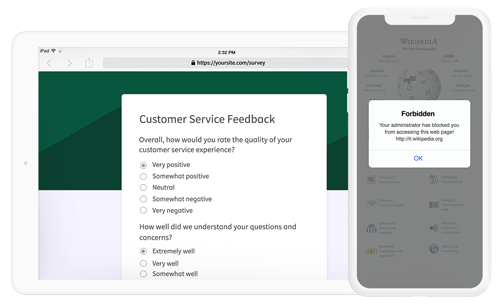 Hexnode's secure Android Kiosk Browser supports both single-tabbed and multi-tabbed browsing configurations.
The Kiosk Browser lets the admin configure settings and restrictions that are not available on other browsers.
Hexnode Browser Lite lets the users do single tabbed browsing in kiosk mode without putting a burden on the device memory.
The admin can limit the user access to a handful of websites with the whitelisting feature.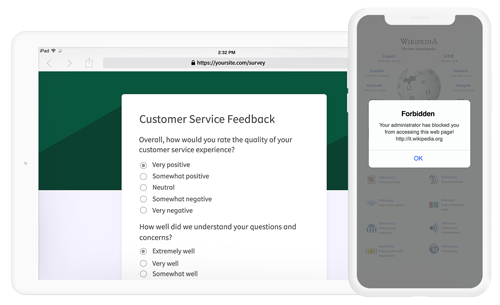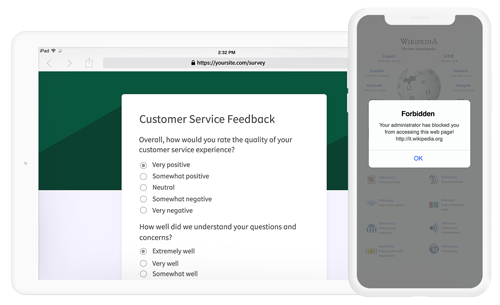 With Hexnode's native iOS Kiosk Browser, the enterprise can have maximum control over the devices locked down as web app kiosks. Web apps can be configured and deployed directly from your Hexnode portal.
Apart from granting access to web apps, the admin can whitelist the URLs that can be accessed within the web app.
The admin can also customize the wallpaper for iPhones and iPads in multi-web-app kiosk mode.