June 17, 2021 at 10:14 am
#10361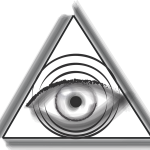 Deborah Timothy
Hello Natalie,
Thank you for reaching out to us.
Unfortunately, Apple doesn't support deploying app updates when the device is in Single App kiosk mode. You will not be able to update both Store and VPP apps. To get the updated version of the apps in your kiosk:
Add the updated version of the app to the kiosk policy and associate the policy to the device. The device will enter kiosk mode and you will see the updated app in the kiosk.
Hope that helps.
Cheers!!
Deborah Timothy
Hexnode UEM