The story
Smoky Mountain Home Health and Hospice, Inc is a hospital & health care agency in Newport, Tennessee. The organization has been making significant strides in improving the quality of healthcare. Focusing on elderly care services, disease management programs, and a specialized balance program designed for patients at risk of post-surgical recovery, the organization aims at enhancing the delivery of health services. The hospice service of the organization provides compassionate care and advanced personalized services to each patient.
Daniel Hopkins, the Senior Network Administrator at Smoky Mountain Home Health & Hospice, deployed hundreds of iPads for the nursing staff across the organization to accomplish hassle-free and high-quality healthcare strategy. The nurses use these devices to ensure better communication with the patients, monitor treatment outcomes, and to keep track of patient records. The company uses an Electronic Health Records (EHR) software specially designed for providing skilled nursing care facilities. On recognizing the trouble to manually manage multiple iPads at the same time, Daniel began looking for a suitable device management solution. After conducting broad research on various MDMs, he decided to get started with Hexnode UEM on the grounds of its enhanced flexibility, scalability, and control over the iOS deployments.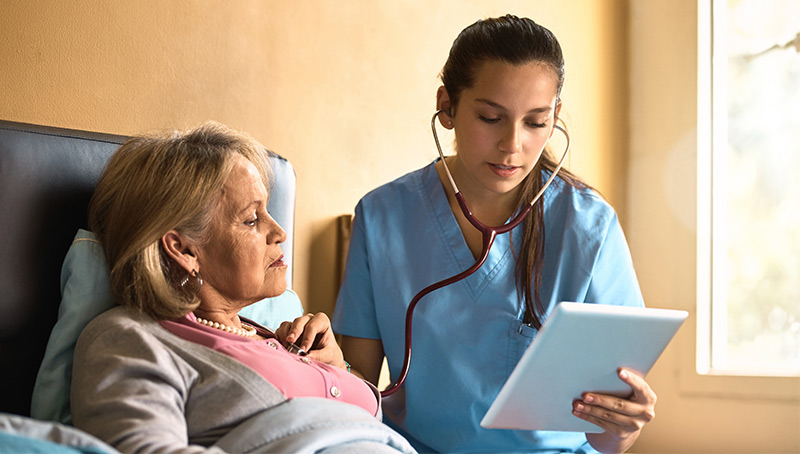 Hexnode UEM and its integration with Apple Business Manager enabled Daniel to easily enroll and manage their iPads in bulk. By supervising the iPads, he was able to enforce advanced restrictions and configurations to the target devices. Using Hexnode, Daniel deployed their EHR app to the iPads seamlessly and managed them conveniently.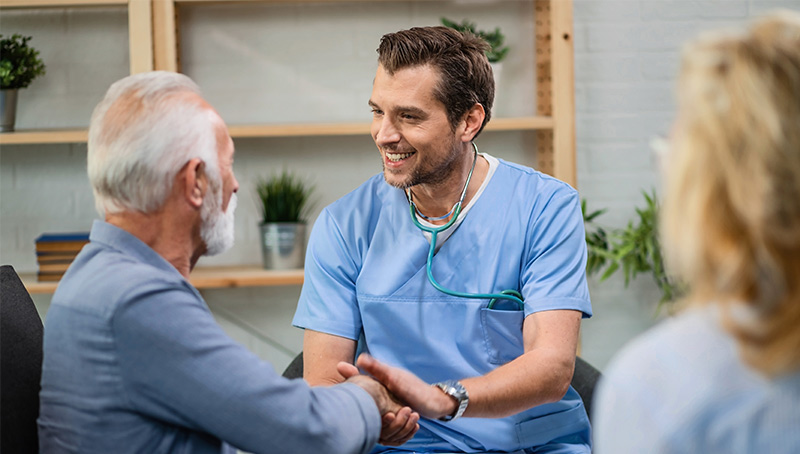 With Hexnode kiosk solution, he locked down the iPads into specific applications. The single app kiosk mode helped him to restrict the devices to a single application. The multi-app kiosk mode allowed him to lock down the devices to a specific set of apps. Using the password configuration feature of Hexnode, Daniel restricted user access to the device settings to have better data protection and privacy.
In a nutshell
Apart from the availability of a set of rich features, the cost-effectiveness and user-friendliness were the major factors that led Daniel to choose Hexnode UEM. By deploying the software in the organization, he associated various corporate policies and restrictions to the entire device fleet in one go. The initial implementation stage of the software was easy regardless of certain difficulties that he had in configuring Apple DEP. However, all the issues were settled quickly with assistance from the Hexnode customer support service. The implementation of Hexnode UEM in the company made their day-to-day business operations simpler than ever before.