The story
Con-X-ion is a Queensland based premier transit company that offers shuttle transfer services. Their efficient and cost-effective door-to-door pickup and drop off service is a blessing to daily commuters and tourists around Brisbane, Gold Coast, Sunshine, Sydney, and Melbourne. In addition to Airport transport, they also have theme park transfers, conference transfers, and city tours. With more than 30 years of experience in hand, Con-X-ion provides the most comfortable mode of transport in Australia.
Being in the line of business that Con-X-ion is, drivers constitute the major part of the employees in the company. The drivers are provided with corporate mobile devices for work. They also have, in their devices, a corporate app that would push the GPS location of these devices to the company server. Ryan Layton, System Administrator at Con-X-ion, first used the Google Play Private Channel for distributing the apps. But it had its limitations. The Private Channel cannot be used to distribute apps based on users or groups, and it is only applicable to Android devices.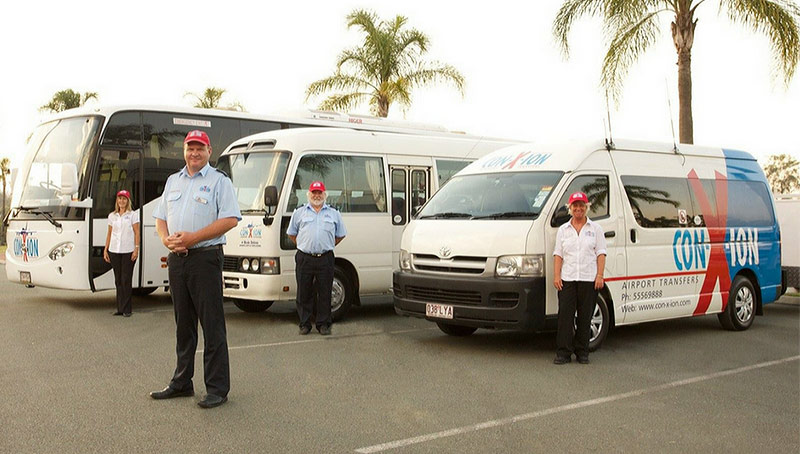 On the quest to find a solution that supports all device platforms and enables app distribution to devices, users, or groups, Ryan came across Hexnode UEM. This simple and cost-effective solution was the answer he was looking for. With the help of the Hexnode technical support, he was able to implement the solution quite easily.
With Hexnode UEM, the enterprise app was set as a mandatory app in a policy, and then the policy was then assigned to all the target devices. Ryan noticed that the best thing about setting a mandatory app through policy instead of pushing the app directly to the device is that the device appears as non-compliant in the absence of the mandatory app. Once the policy got associated with a device, a notification appeared on the device with a link to the Play Store page to install the application. Updating the enterprise app was equally simple. Just adding the new version of the app to the policy sends a notification to the device to install the new app.
In a nutshell
Con-X-ion, with their devices deployed to the drivers, wanted to distribute their enterprise app, which pushed the GPS location to their server. Hexnode delivered the best solution to meet their requirements. Adding the enterprise app as a mandatory app in a policy and assigning it to the devices made the job a whole lot easier. Hexnode UEM proved to be the best choice for app management, along with a ton of features that come in handy during device management.