May 14, 2021 at 10:13 pm
#9169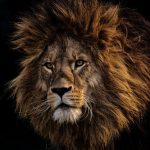 Shawn Payne
Hey folks. It seems like you guys are having a good time talking Hexnode. Pardon my intrusion, but it appears as though I might be of some assistance here.
Answering your original query, @noud, as you might be already aware, an alert can be configured only if there is a noticeable change in the device end. From your query, the devices are to be returned to the base after the shift hours. Assuming that the base is at a location away from the field where the devices are supposed to be during the shifts, we can proceed using Geofencing as @elena has suggested, with some additional tuning. I would like you to confirm the above hypothesis.
It would help me a lot if you could point out any other changes in the device end that occur when the device is at the base. Please ensure that such changes only happen when the device is at the base. These changes can be used to map devices that have been returned.
I would also require some additional details.
The number of devices managed.
Device model and OS version.
The number of shifts scheduled on a day and a rough time estimate of when you expect the devices to be back at the base.
Now, getting into your more recent query about Automation and Custom alerts – They are right around the corner. A few more tuning here and there and these features should be released after rigorous testing. Until then, I am sure that I can make your life a little bit easier if you would be kind enough to enlighten me with the fore-mentioned details.
@oakley, @elena Great inputs. Geofencing must be coupled with other features to obtain fully functional automation. Thanks for being an active part of the community.
Have a great day!
Shawn Payne.
Hexnode UEM.