May 12, 2021 at 2:15 pm
#9123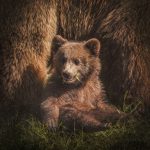 Rene Anderson
@Remy. @Andrew Smith. Thank you for reaching out to us!
To reassign user X's iPad, navigate to Manage > Devices > 'device name' > Actions > Change Owner. This action will delete all user-specific policies and restrictions meant for the old user. No other data will be lost, and the previous apple ID remains associated even after changing the device owner.
Another alternative would be to remove all data from the device. You can use the wipe device action from Manage > Devices > 'device name' > Actions > Wipe Device. Check 'Clear Activation Lock' to bypass the activation lock during the device setup.
If you've already wiped the device with the activation lock enabled, you can bypass it using the 'activation lock bypass code' given in Manage > Devices > 'device name' > Device Info > Activation lock bypass code.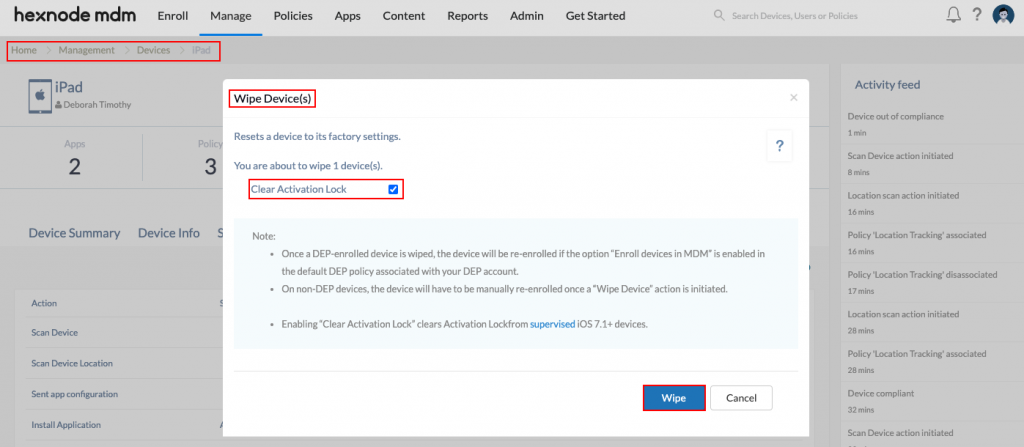 After a device wipe, non-DEP devices will have to be re-enrolled back into Hexnode UEM. Checking the option 'Enroll devices in MDM' within the DEP configuration profile associated with your device, enforces auto re-enrollment of DEP devices back into the portal when connected to a network.
The re-enrollment settings at Enroll > Settings > Re-enrollment options can determine whether you want to re-enroll them as a new device or retain previous device configurations with the new owner.
Hope this helps!
Cheers!
Rene Anderson
Hexnode UEM