May 1, 2021 at 12:45 pm
#8948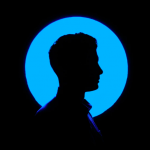 Zach Goodman
@spenser, Thank you for considering Hexnode UEM for your organization.
When you prepare your devices using Apple Configurator 2, supervised or not, your devices will be erased before the MDM Server is associated. All the associated documents and the previous Apple ID will be removed in the process. However, post enrollment, you may add your previous Apple ID back to the device and install your apps. This step however will have to be completed manually on the device end.
You might find our documentation on how to enroll iOS devices using Apple Configurator helpful.
Note: You can use the web-based enrollment method if you're looking to enroll your device without losing data. However, the device can only be enrolled in unsupervised mode using this technique.
Also, did you know? From Hexnode, you can remotely deploy apps like Store apps, VPP apps and enterprise apps to your devices.
Cheers!
Zach Goodman,
Hexnode UEM