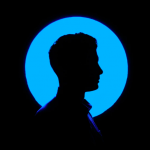 Zach Goodman
@roros, If what you need is the ability to match users and devices from one place, the better way to do this would be the Pre-approved enrolment technique. Here, you need to manually enter the device serial number, platform, user name, and certain other fields in a CSV file and upload to Hexnode UEM under Enroll > All Enrollments > Enterprise > Pre-approve. The devices will get automatically listed on the console's Manage page and enrollment requests will be sent as email or text messages to the users.
When any device listed in the CSV file enrolls, the device gets assigned to the user specified.
Cheers!
Zach Goodman
Hexnode UEM
This reply was modified 3 weeks, 5 days ago by

Zach Goodman

.