May 17, 2021 at 8:43 am
#9307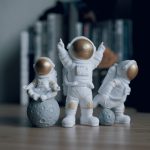 Gabriel Galbraith
Hi there, @Nevaehhh! Thanks for reaching out to us!
You can customize the launcher to display a title with the device ID on the screen. However, you'll have to manually set the device ID in all devices and this could be time consuming if there are many devices to be transferred.
My suggestion would be to send a broadcast message with the wildcard %deviceid% to all the devices. To make this easier, you can add all the devices to be transferred to a
custom device group and then broadcast the message.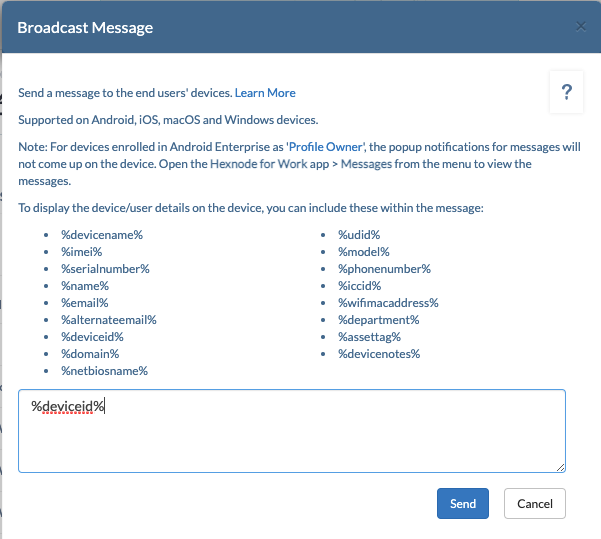 Ensure that the View messages sent by admin feature in
Peripheral Settings is enabled in the policy.

Hope this helps.
Cheers!
Gabriel Galbraith
Hexnode UEM