June 17, 2021 at 8:42 pm
#10347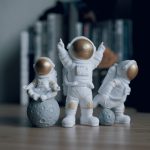 Gabriel Galbraith
Hey there! Thanks for posting on our forum!

@Zerine, could you please check if you have added the Play Store app in
the whitelist policy?
If you are installing a new app when a whitelist policy is active, you need to whitelist both the app to be installed and the Play Store too. This is because when a whitelist policy is applied on the device, all other apps are considered to be blacklisted. This would mean that the Play Store is automatically blocked.
Once you whitelist the Play Store and the app to be installed, the Play Store will be displayed on the device screen, and as soon as the installation is finished the user will be able to access the newly pushed app too.
Please check and update if the issue gets solved by doing so.
Cheers!
Gabriel Galbraith
Hexnode UEM