Finally, after tons of scrums, we are pretty excited to introduce the feature to remotely launch applications on your Android devices.

Starting from today, you can see a new remote action, 'Remote App Launch' listed under 'Actions' in the Manage tab.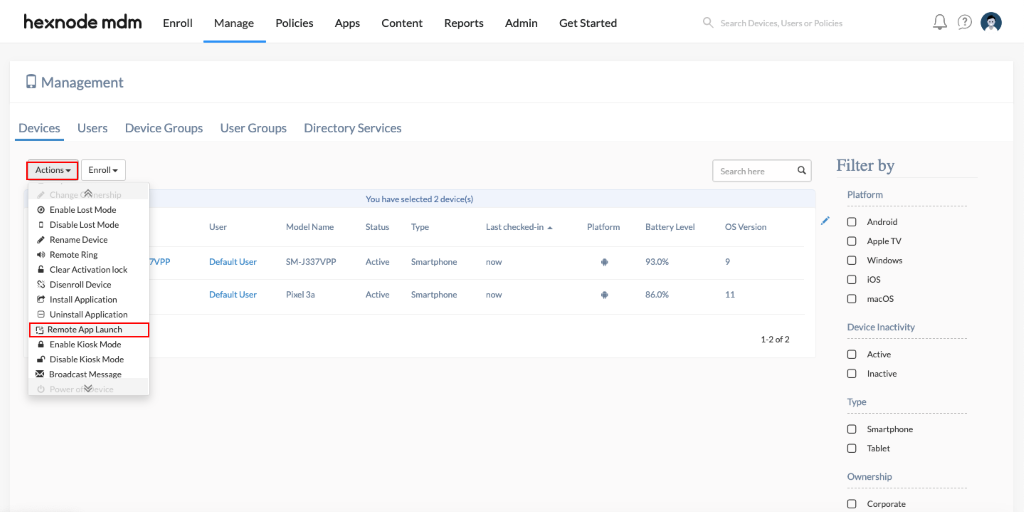 With this, you can now remotely launch applications with merely a single click from the MDM console. Ensure that the app being launched must be installed on your devices. You can keep the app opened for a few seconds, or keep the app open until the user manually exits from the device. You even have the choice to never keep the app open.
Before trying out the feature, ensure that your Hexnode MDM app version is 12.1.1+ or Hexnode for Work app version is 8.1.1 and later.
Wanna know more? Have a look at
remote app launch for Android
.
Cheers!
Michelle Hendricks
Hexnode MDM