Managing devices? Easy.
Managing users? Pfft…. not even a challenge.
Managing users on a specific device? Sur…. wait…. What?! That's a thing?
Well, it is now. With local user management, you can create, delete, disable, or enable user accounts and even change the account password remotely.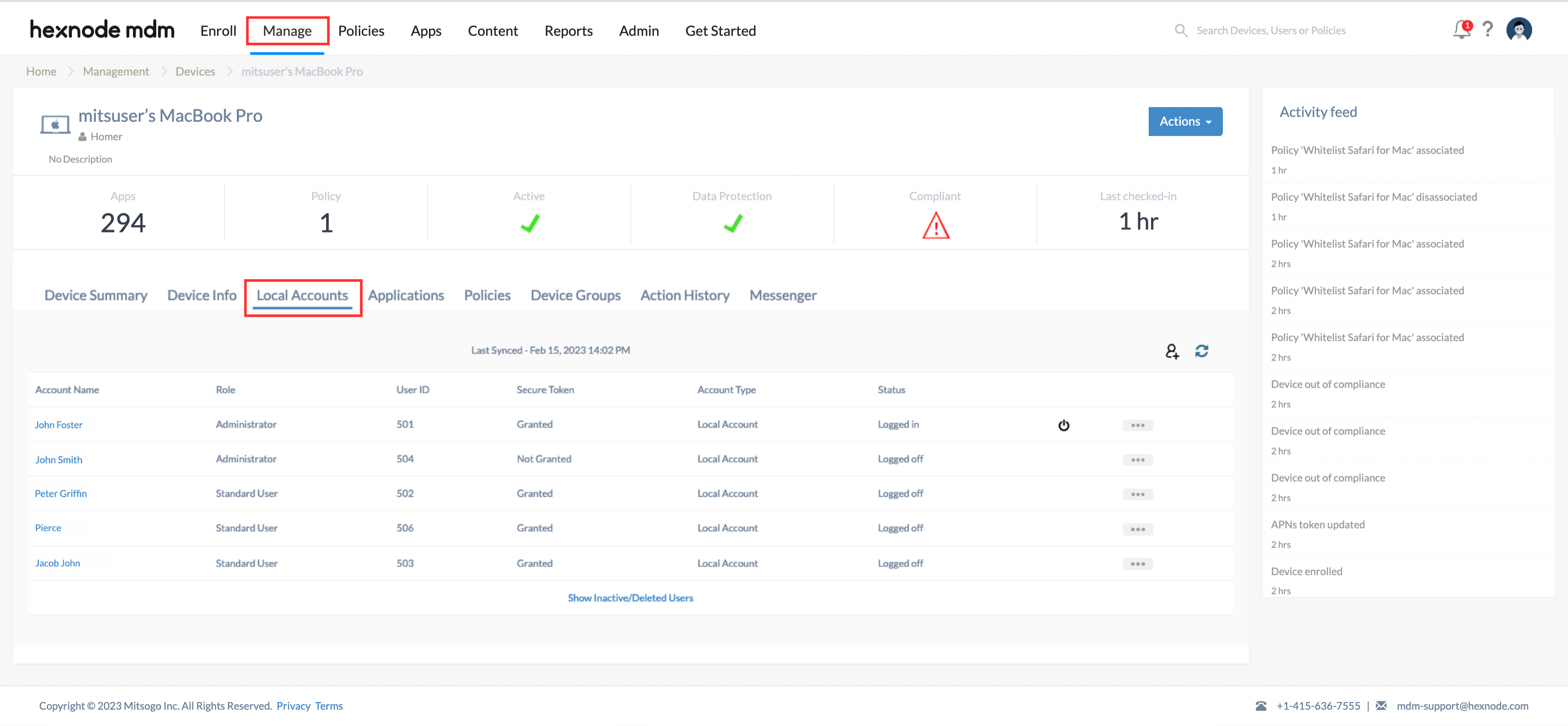 Oh, and don't forget to make sure that all your devices have the latest version of the Hexnode Agent app installed. And if you need any assistance, we already have the help doc ready.
Edit: Your portal will be updated on an on-request basis, so to get started, raise a request with our support team via chat or email them at support@hexnode.com.
Once your portal is updated, you can find the feature at Manage > Local Accounts.
Happy testing,
Audrey Black
Hexnode UEM