BitLocker is an easy to use proprietary encryption program by Windows which can encrypt an entire drive and protect it from unauthorized access.
Windows PC's running Windows 7 operating system or above supports the BitLocker program.
Hexnode now supports the BitLocker feature for devices running Windows 10
(Business, Enterprise and Education editions).
Wanna know how to set BitLocker? Here is how:
1. Go to the Policies tab.
2. Create a New Policy or edit an existing policy.
3. Click on Windows Settings.
4. Click on the BitLocker tab located in the sidebar.
5. Click Configure.
6. Set up the options required for BitLocker.
7. Click Save.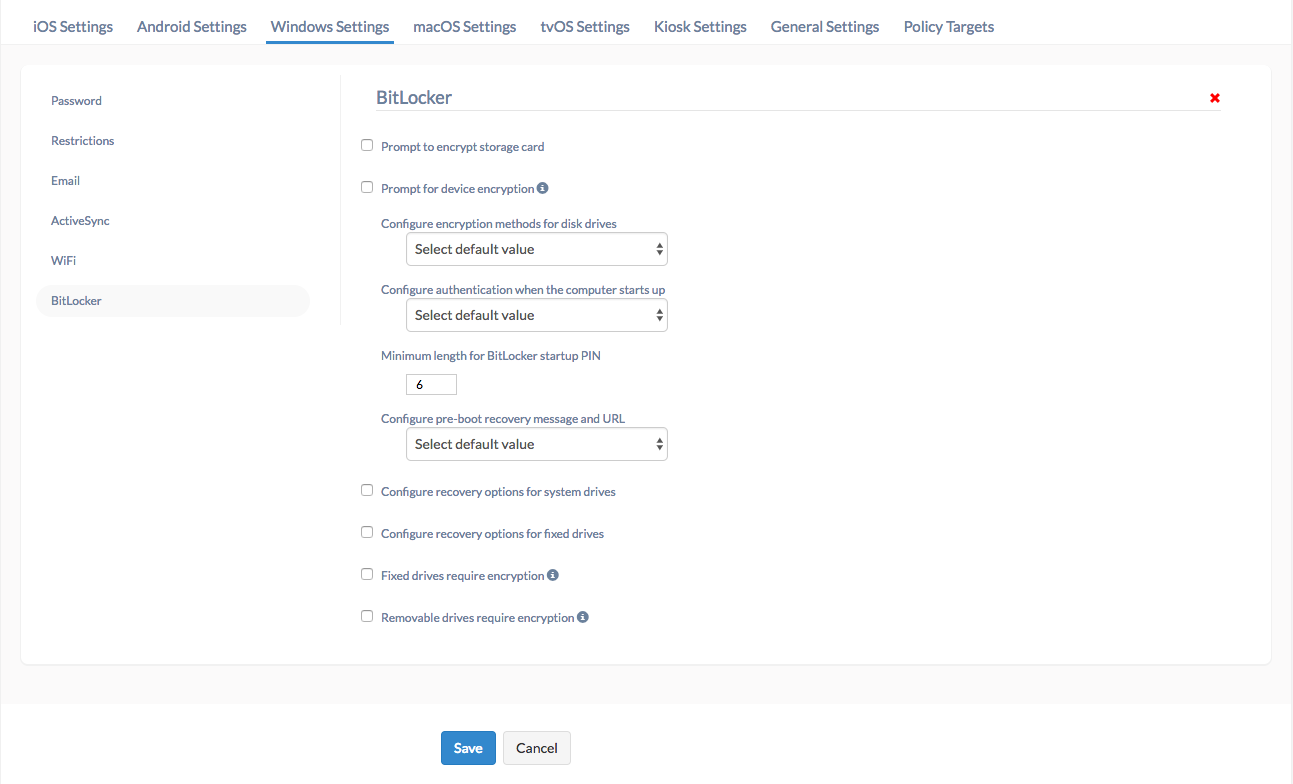 Once the BitLocker is set, the data encryption would be initiated with devices that have been assigned to the policy.
Cheers!
Frank Clinton
Hexnode MDM.