Custom device attributes help in storing custom information about the devices. It can be set under the Device Info section of each of your enrolled devices.
You can now define device attributes such as Department, Asset tag, and Device notes. These values can be set manually by clicking on the edit icon and can later be fetched elsewhere using the corresponding wildcards. Learn more.
Here is where you can find this on your Hexnode console.
Manage > Devices > Click on any device > Device Info.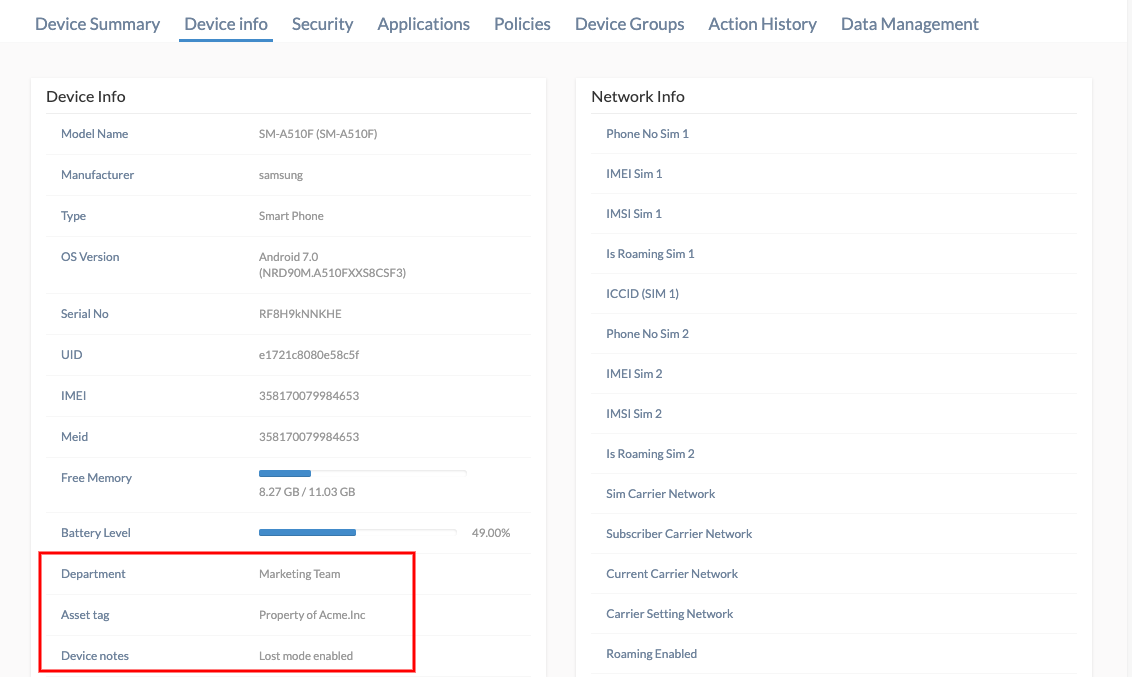 Cheers!
Michelle Hendricks
Hexnode MDM