'Can I track my stolen desktops?'
'Can I prevent the corporate data breach from the stolen devices?'
As an IT admin, these might be the questions that you may be struggling to deal with. And eavesdropping on your convos, Hexnode is pretty glad to introduce 'Lost Mode' for Windows 10 PCs.
With this, you can initiate the lost mode action from the MDM console, which locks down the device with a custom message, phone number and a footnote. You can also enable lost mode on a device locked in single/multi-app kiosk mode.
Here's how you can configure this.
Navigate to Manage > Devices from your Hexnode console.
Select the device on which lost mode is to be enabled.
From Actions, choose Enable Lost Mode.
Provide the custom message, phone number and footnote.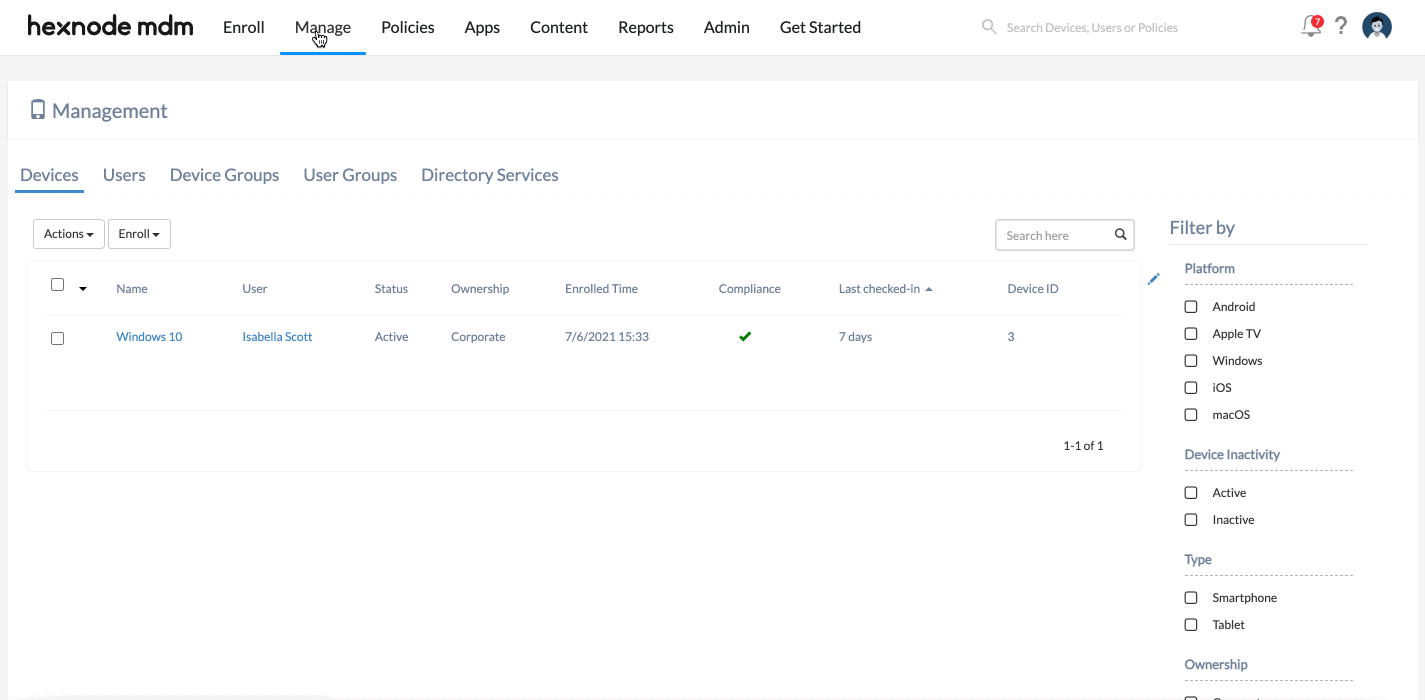 Once the device is retrieved, you can disable lost mode from
Actions > Disable Lost Mode
.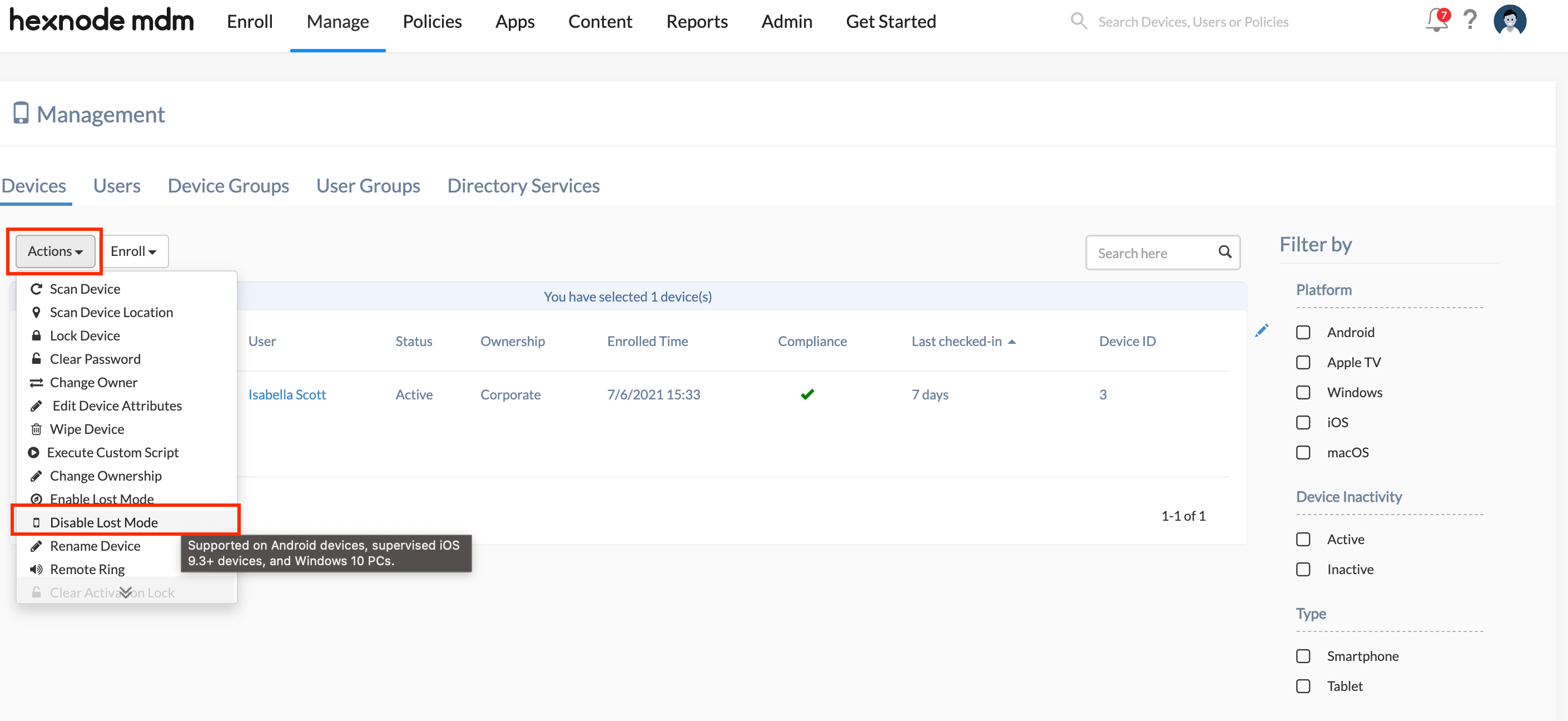 If you are enabling lost mode on a device associated with a location tracking policy, you can even fetch the location of the misplaced/stolen device.
Wanna dig in more? Have a look through our documentation on enabling lost mode on Windows 10 devices.
Cheers!
Michelle Hendricks
Hexnode UEM