Single App Kiosk for tvOS
Now it's easier to lock down your Apple TV onto a single app using Hexnode MDM's tvOS Single App Kiosk mode.
With this you can now add enterprise apps onto kiosk mode, provided your Apple TV is supervised.
Here is how it can be configured!
Login to your Hexnode MDM portal.
Navigate to Policies > Kiosk Settings > tvOS Kiosk Mode > Single App Kiosk, and click on Configure.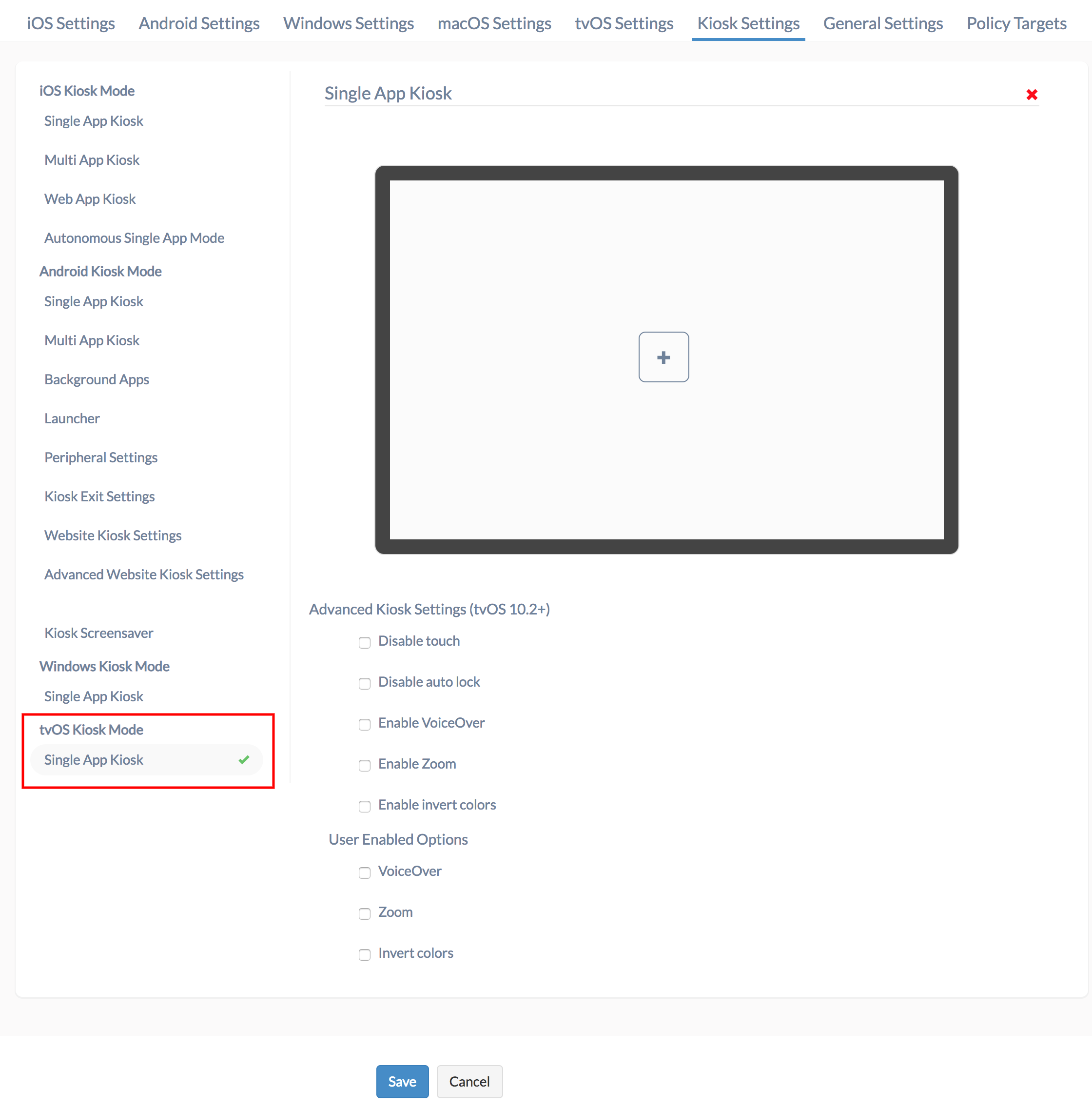 Excited to know how this can be done! Check out tvOS Single App Kiosk.
Shortcut for PDF Files in Android Kiosk
Now you can create Shortcuts for PDF files for Android devices locked in kiosk mode.
A shortcut for PDF files has been added which allows you to open the PDF files in kiosk using any of the whitelisted PDF readers/default Hexnode MDM PDF reader.
Check out Shortcut for PDF Files to know more on this!
Cheers!
Michelle Hendricks
Hexnode MDM