With the release of new Remote-Control feature in Samsung SAFE Devices, it will not only be possible to view the device activities in real time but also control your devices remotely using mouse and keyboard from the console. This feature will enable administrators to effortlessly troubleshoot issues reported by users in real time.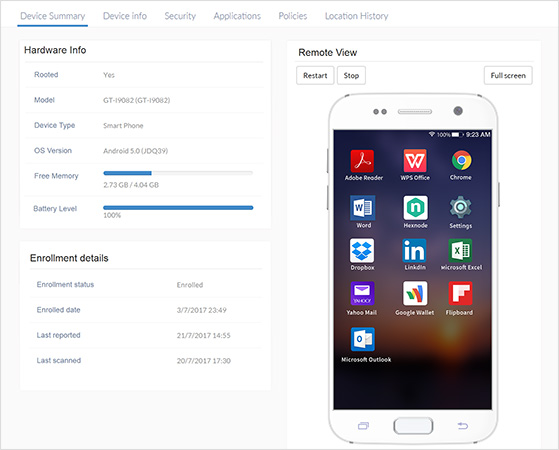 Thanks and regards
Hexnode Support Team
+1-866-498-9407 (US Toll Free)
+44-(800)-3689920(UK Toll Free)
+61-1800165939 (Australia Toll Free)
+1-510-545-9700 (Intl)
Hexnode | Mitsogo Inc.