From now on, you can customize the peripheral settings icon in Android Kiosk by adding an image of your choice.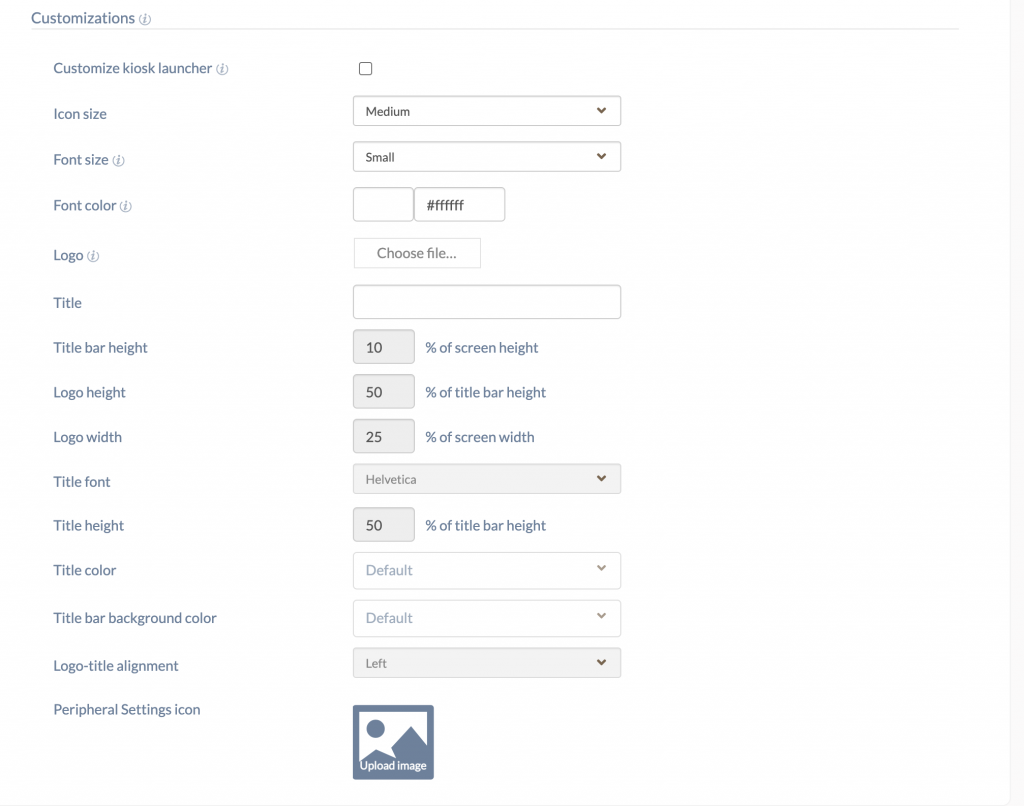 Go to Policies > New Policy > Kiosk Lockdown.
Navigate to Android Kiosk Lockdown and click on Luncher.
Click on Upload Image option corresponding to the option Peripheral Settings icon to add an image.
Add policy targets and save the policy.
Ready to get started? Visit our help doc to learn more.