Enterprise (MSI) app
Windows App management for Hexnode now includes the support for MSI app installation in its latest release.
With this, you can now add the MSI apps to the app inventory and push the apps to the Windows 10 laptops either via Install application action or by setting it as Mandatory apps.
The best part is that the apps get installed silently without any user intervention. You can avail this feature only on Windows 10 PC.
Broadcast message
The remote action, Broadcast message is now enhanced with the support for Windows 10 laptops. It also supports the use of wild cards.
Here is how you can configure this!
Login to your Hexnode portal.
Navigate to Manage.
From Devices, select your device.
From Actions select the option Broadcast Message.
Type in your message to be broadcasted and click Send.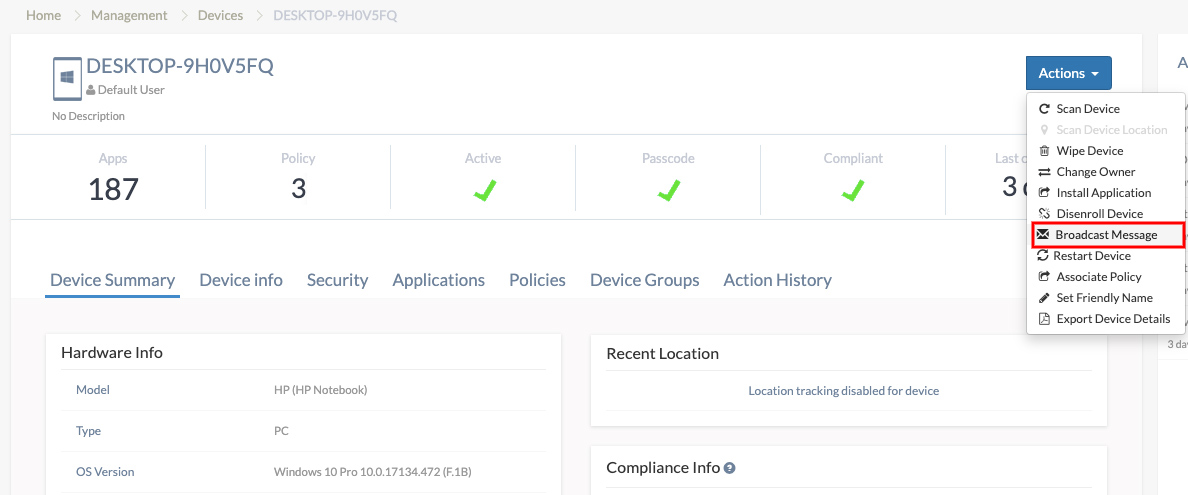 Cheers!
Michelle Hendricks
Hexnode MDM