Hexnode's Android kiosk management enters a dashing new phase with the latest update, which includes 'Advanced Launcher'.
Pretty excited to know what the latest update includes? Here you go!
You can now customize the way the apps appear on your devices locked in multi-app kiosk mode. The features include the option to drag and position the app anywhere on the kiosk screen, choose an appropriate grid view depending upon the number of applications to be displayed on a single page, opt for appropriate icon size, screen orientation to either portrait or landscape mode, and more.
Here' how you can configure this.
Navigate to Policies > Kiosk Lockdown > Android Kiosk Lockdown > Multi App.
Choose the option 'Switch to Advanced View'.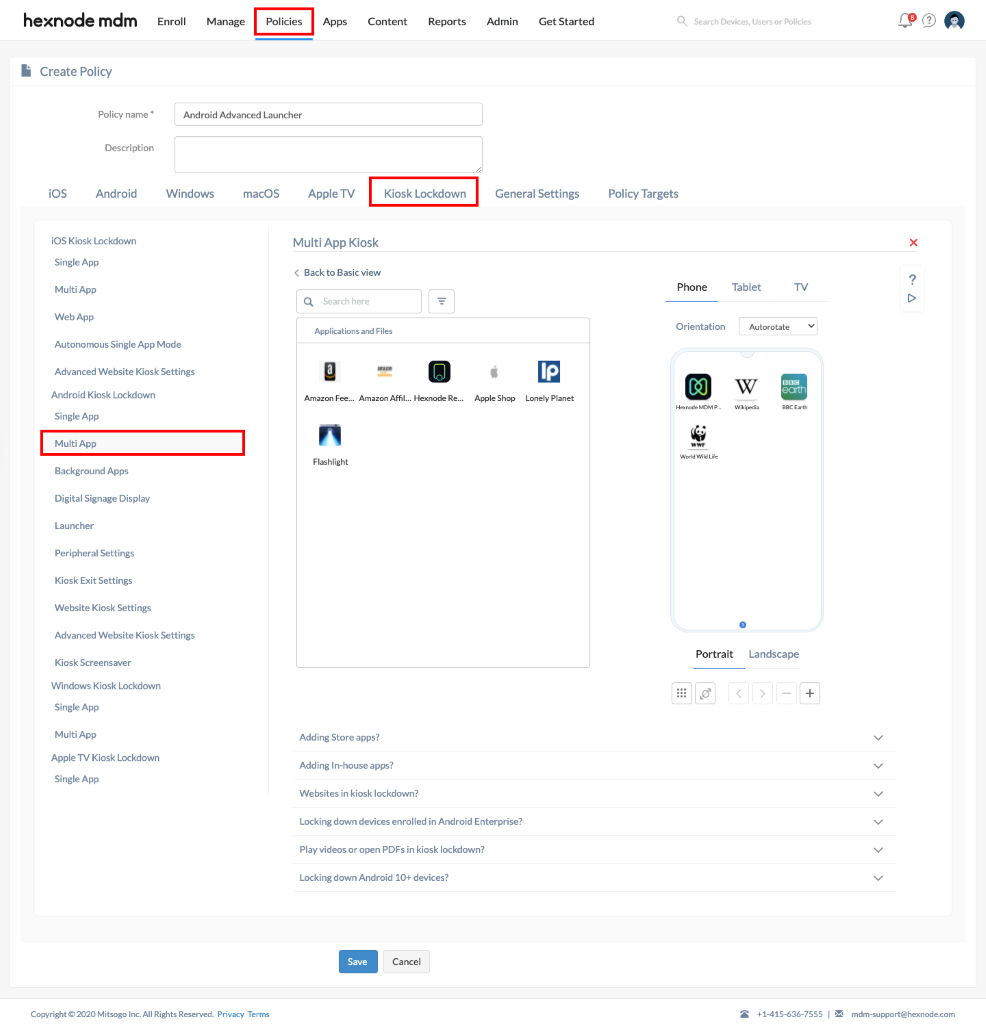 Have a look at
multi-app kiosk for Android
to know more.
Cheers!
Michelle Hendricks
Hexnode MDM