May 9, 2021 at 10:49 am
#9382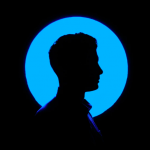 Zach Goodman
Hi @roros, thanks for reaching out to us!
It is possible to enroll multiple devices under the same user. You can either enroll new devices under the user or reassign already enrolled devices to the user. Hexnode UEM supports enrolling Android, iOS, macOS, Fire OS, Windows, and tvOS (Apple TV) devices and you get multiple enrollment options.
Here are some ways by which devices can be newly enrolled under a user with Hexnode –
Enrollment Request – By sending an enrollment request to the user's registered email address, the user can get the enrollment link on all his signed-in devices. You may also send an enrollment request to the user's phone number or send a QR code which the user can scan on his devices to enroll. Learn more about sending enrollment requests.
Self Enrollment – The User may also follow the self-enrollment method to use their local or directory credentials and enroll their devices on the Hexnode UEM console. Learn more about Self-Enrollment by referring the Help Center documentation.
Open Enrollment – You can also enroll all devices under a user without any additional authentication by simply entering the portal name using the Open Enrollment method.
Please refer our complete reference on device enrollment on Hexnode UEM to find the enrollment method best suited to your use case.
To reassign an already enrolled device to the user you can do the following –
Select Manage from the Menu bar in the portal.
Select Devices to list all devices and select the required devices.
Select the Actions dropdown button and find the Change Owner option.
Select Change Owner to bring up a pop-up window. Select your domain and the user.
Apply the change by clicking Assign.
Read the Help Center documentation for a detailed description.
Hope I was able to help.
Cheers!
Zach Goodman
Hexnode UEM