March 18, 2021 at 9:20 am
#9203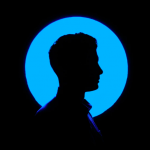 Zach Goodman
@Zimran, that's right. If you have Apple Business Manager or Apple School Manager program for your organization, you need to sign in with a business Apple ID to enroll a device under your organization. When you add your organization on Apple Configurator and signing in with Apple ID, you will obtain a Supervision Identity for the device to be enrolled under your organization's Device Enrollment program.
This Apple ID is not added on the end-device and is used only to associate your enrollment with the ABM/ASM (Apple Business Manager/Apple School Manager) portal.
You will also sometimes come upon the term Managed Apple ID; Managed Apple IDs are business purpose Apple ID created for work use and is different from the personal Apple ID. The IT administrator of an organization has control over what services the account can access. These accounts have roles based access and only accounts with the role Administrator and Device Enrollment Manager can sign in to the Apple Business Manager portal and manage device enrollments.
Hope this helps.
Cheers!
Zach Goodman,
Hexnode UEM
This reply was modified 8 months, 1 week ago by

Zach Goodman

.
This reply was modified 8 months, 1 week ago by

Zach Goodman

.