May 12, 2021 at 10:59 am
#9086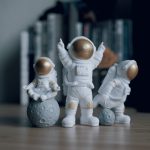 Gabriel Galbraith
Thanks for reaching out to us, @Nylah!
The apps that you want to deploy via Apple Configurator 2 should have been purchased from the App Store, with the same Apple ID at least once before deployment. Ensure that the Apple ID on the device and the one given in Apple Configurator 2 are the same as the one from which the app was purchased earlier.
Hope this solves your dilemma.
Cheers!
Gabriel Galbraith
Hexnode UEM