November 29, 2021 at 8:45 am
#13569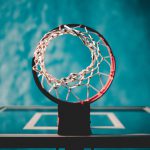 Chris Coleman
Hey Yvonne,
Thank you for reaching out to us!
Currently, Hexnode UEM does not offer the feature to restrict users from signing into Google Chrome using their Gmail accounts and allow them to use their G Suite accounts instead. However, we will check with the development team and add it to our roadmap if found feasible.
I hope this clears your query.
Cheers!
Chris Coleman
Hexnode UEM