June 18, 2021 at 12:42 pm
#12182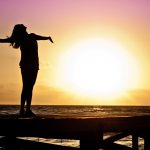 Michelle Hendricks
That looks great!
Since you use a G Suite account, you can initially transfer all your users from the G Suite console to the Hexnode console. This would definitely automate the user creation process, eliminating the requirement of manual user creation.
Now, you may configure Android Enterprise using G Suite, followed by device enrollment. You do have the provision for enrolling the devices in both Profile Owner and Device Owner via G Suite. If you are planning for a BYOD implementation, then 'Profile Owner' should be your preference. Else, you may go for 'Device Owner' for a complete corporate deployment.
Apart from this, there are other requirements to be addressed before initiating a migration process. The migration process basically goes in three steps.
Pre-migration phase
Migration phase
Post-migration phase
The migration steps to be carried out in each phase are detailed in our migration checklist.
Now, for a smooth transition of Android devices from your previous UEM vendor to Hexnode,
Remove assets from current MDM and back up required data.
If you've got Samsung Knox devices, create a Knox portal account to automate the enrollment process. For compatible reseller purchased devices, create a zero-touch enrollment portal to achieve automatic enrollment.
Configure G Suite, Android Enterprise, Samsung KME, and Android ZTE (if you are planning to use these services with Hexnode UEM).
Sync users from directory services to Hexnode UEM.
Disenroll devices from current MDM.
Enroll devices into Hexnode UEM.
Have a look through migrating Android devices for detailed steps.
Michelle Hendricks
Hexnode UEM