June 23, 2021 at 5:29 pm
#10640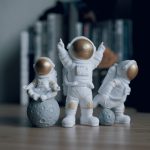 Gabriel Galbraith
Hey there, @Mortimer!
It is for situations like this that Hexnode has rolled out the AirPlay feature for iPhones and iPads. You can configure your iOS devices to connect to specific AirPlay-enabled devices. The devices can be added by navigating to Policies > New Policy > iOS > Configurations > AirPlay. The Device Name and Password of the required devices can be entered here. You can edit, delete or remove all these devices from the portal at any point of time.
Only the AirPlay devices added in the policy will be listed on the iOS device while trying to pair AirPlay. Once a device is deleted from the policy, the iOS user won't be able to connect to that particular device anymore.
Hope this resolves your issue.
Cheers!
Gabriel Galbraith
Hexnode UEM