Being the pandemic not yet unfolded even in the Q1 of 2021, the IT admins are still struggling to manage their endpoint devices.
Hexnode, being working on improving the user experience every now and then, is pretty glad to introduce the support for restarting/wiping the tvOS devices.
Restart device action is supported only on supervised Apple TVs running tvOS 10.2 or above. Whereas, wipe device action is supported on Apple TVs running tvOS 10.2 and above.
Wanna know how to configure this?
Here you go!
Navigate to Manage > Devices and filter out the Apple TVs.
From Actions > choose Wipe Device/Restart Device.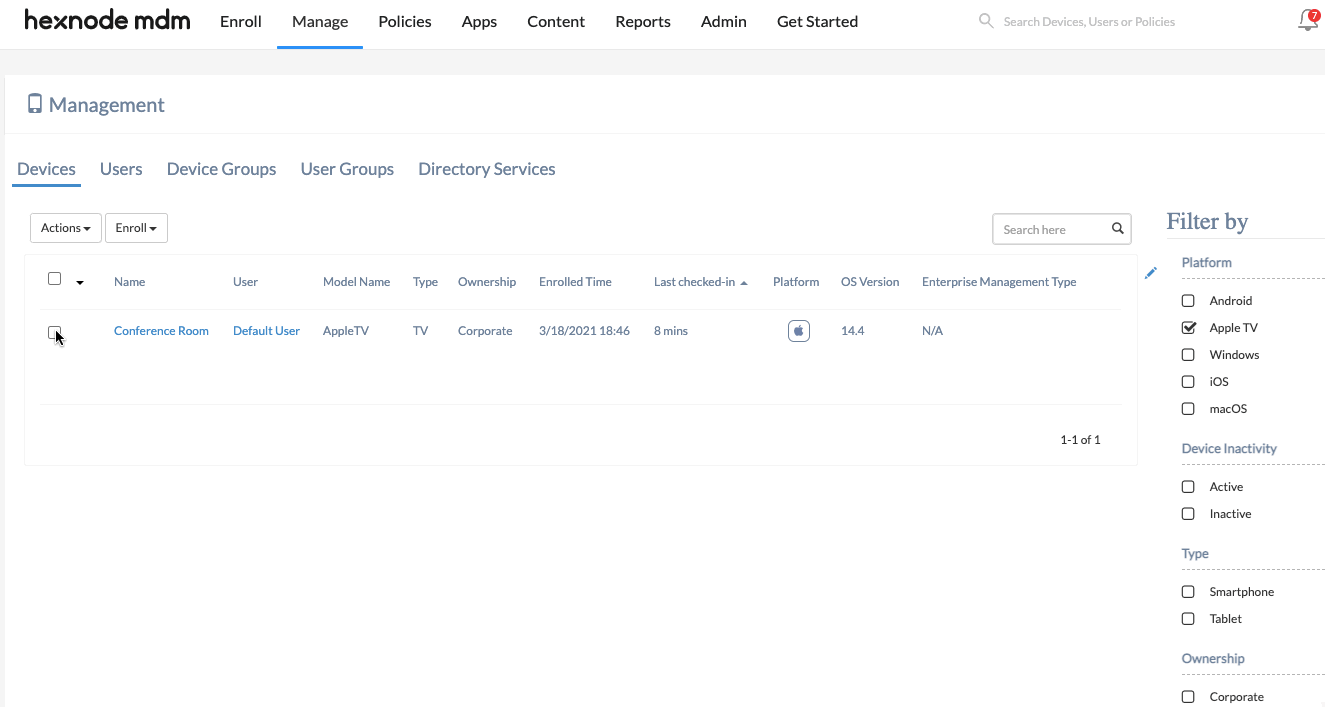 For more information on these remote actions, see the documentation on Wipe/Restart device.
Cheers!
Michelle Hendricks
Hexnode UEM