Hey all!
Get excited! Another most requested feature is live now. You can now remotely view and monitor Windows 10 desktops and laptops from the Hexnode MDM console.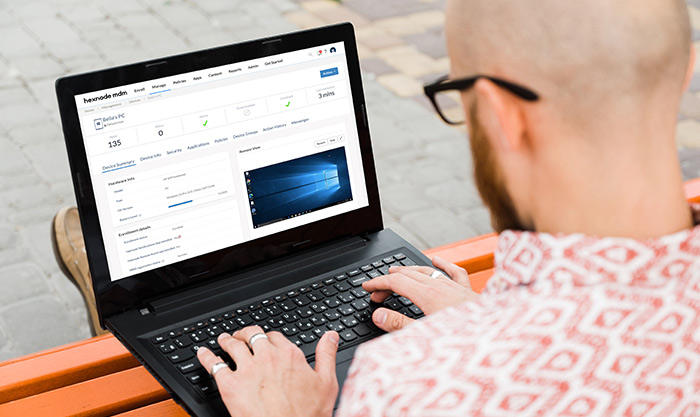 Ever since the launch of remote view for iOS and Android devices, we have been receiving frequent requests on implementing remote view for Windows devices. And finally, after ample discussions, we are pleased to introduce a new way to view and troubleshoot your client's devices without physically accessing them.
Here's where you can configure this.
Navigate to Manage > Devices, and select the device.
Click on 'Start Session' under the Remote View section on the Device Summary page.
Remote view can be initiated only on devices running Hexnode Agent app v4.5.0+ and Hexnode Remote Assist app v4.1.7.0+.
Wanna know more? Have a look at Remote View for Windows.
Cheers!
Michelle Hendricks
Hexnode MDM