Locations can now be viewed easily using the default map for Hexnode. Default map is implemented using Leaflet, which is a widely used open-source library available by default in the Hexnode portal.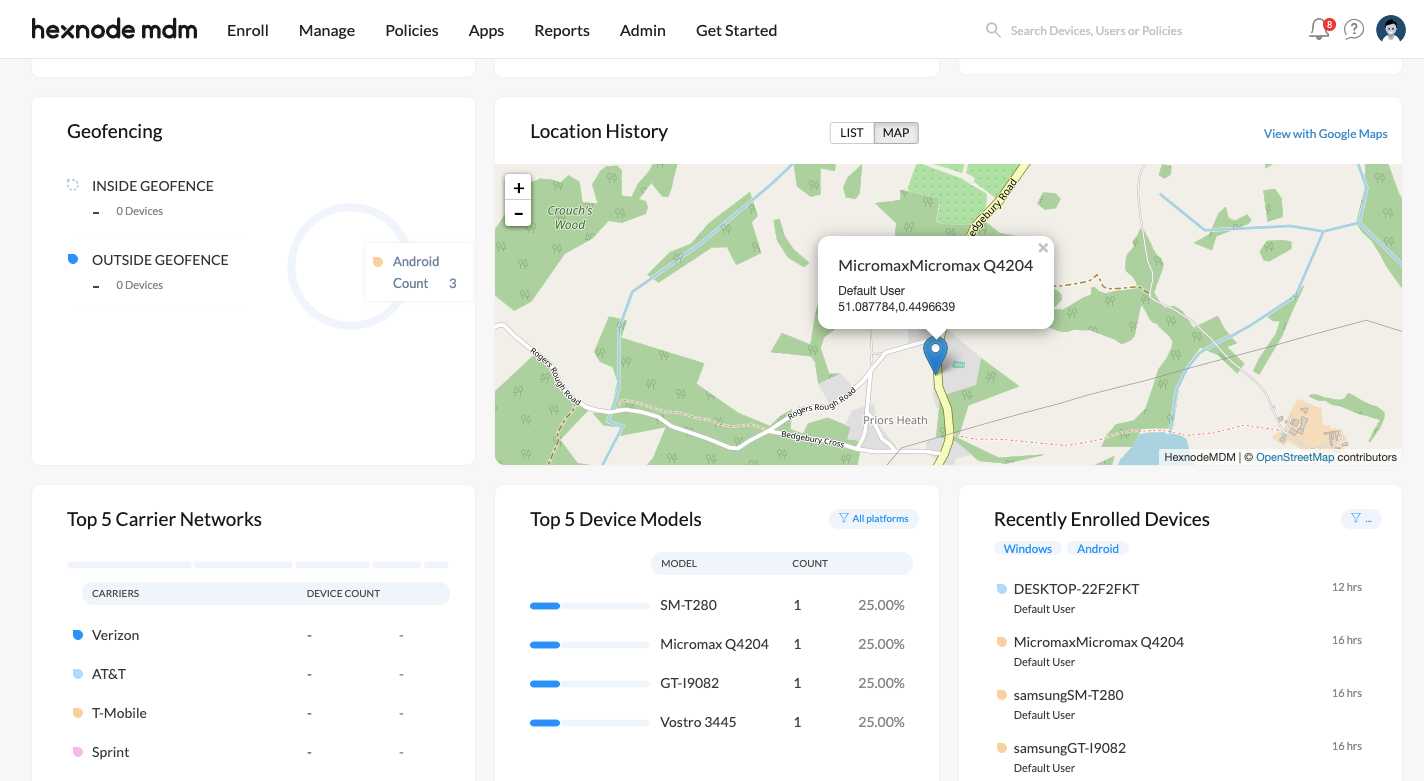 Hexnode also provides you with an option to switch between Google Maps and the default map if required.
Wanna know more? Have a look here.
Cheers!
Michelle Hendricks
Hexnode MDM