The wait is over; macOS Remote Control is finally here!!!!
You can now seamlessly interact with and troubleshoot macOS devices remotely.
Drumroll, please…..
The feature is supported on Ultimate and Ultra subscription plans and comes with a minimum system requirement of macOS 10.12+. Please make sure to also ensure that the latest version of the Hexnode UEM and Remote Assist apps are installed on the end device.
You can get started by heading over to the Manage tab and selecting the device of your choice. Then, navigate to the Device Summary section and voila!
You can initiate the remote session by clicking on the Start Session button.
Once the user grants the required permission, you can simply click on the Request Control button to control the end device remotely.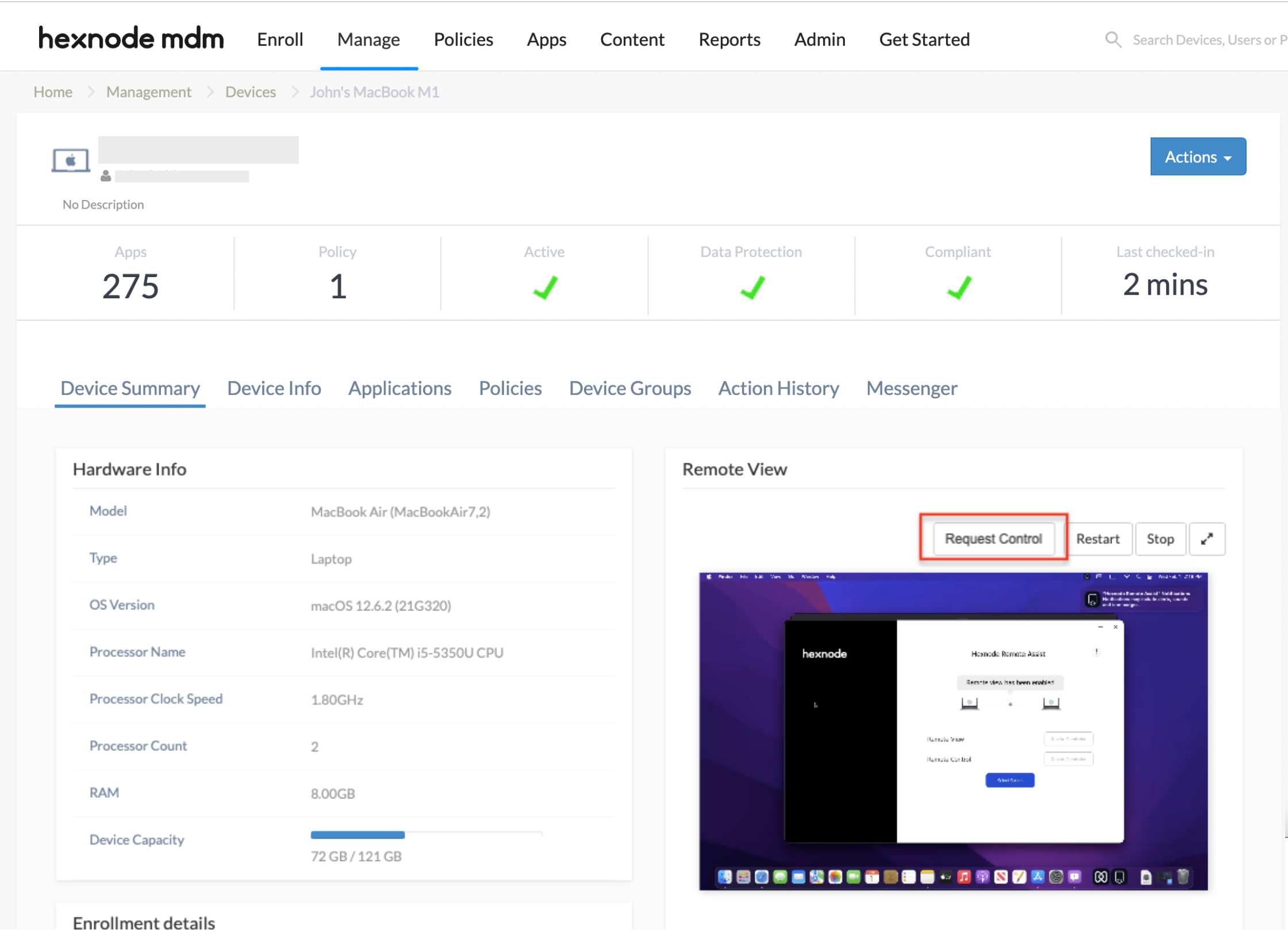 For a detailed guide, check out enabling remote view for macOS devices.
Cheers!
Audrey Black
Hexnode UEM