At times you might have re-enrolled the devices just to switch the ownership of the device. Don't you?
Previously, you could choose the enrollment ownership from the Hexnode console prior to the enrollment process under Enroll > Settings. However, this ownership could not be switched after the enrollment process. Only possible way then, was to re-enroll the devices.
And now, with the latest update, the admin/technician can remotely change the ownership of an enrolled device, thus eliminating the need of re-enrollment.
Here is how you can do this.
Navigate to Manage > Devices > Select the device.
From Actions, choose Change Ownership.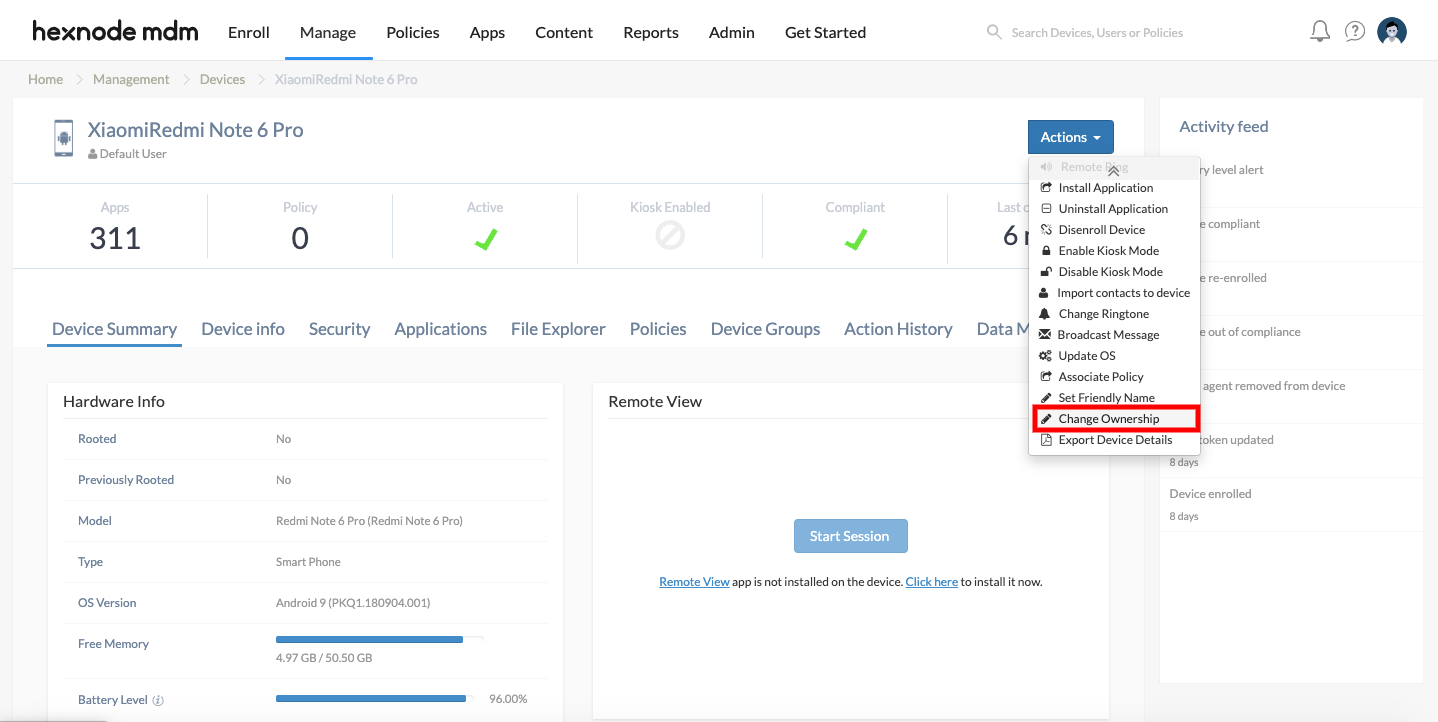 Have a look at
switching device ownership
to know more.
Cheers!
Michelle Hendricks
Hexnode MDM