June 2, 2021 at 4:39 am
#9815
Catherine George
Hi Zerine,
Extremely delighted to be of help,
Concerning your requirement, you may add the frequently used contacts as web clips. A web clip appears like any other app on the device with a given app name and icon. To add contacts as web clips, firstly, you should add their telephone numbers as web apps in the app inventory. Navigate to Apps > +Add Apps > Web App on the Hexnode console to add a web app. Note that the web app URL should take the format tel://1-234-567-8910. You may replace '12345678910' with the required contact number.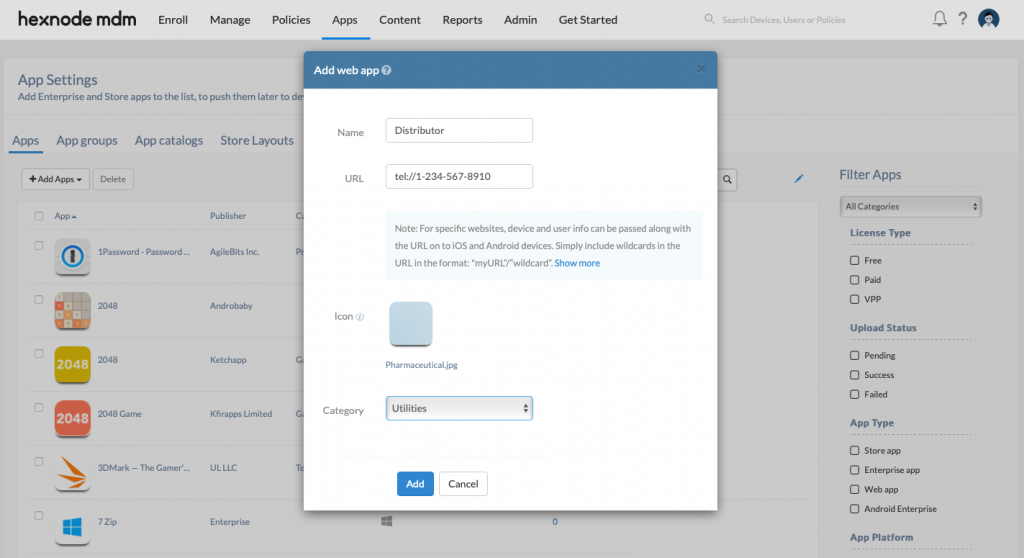 Further, create a web clip policy. Navigate to Policies > iOS > App Management > Web Clips. And add the given web app. Then, associate the policy with the target iOS devices from the Policy Targets tab.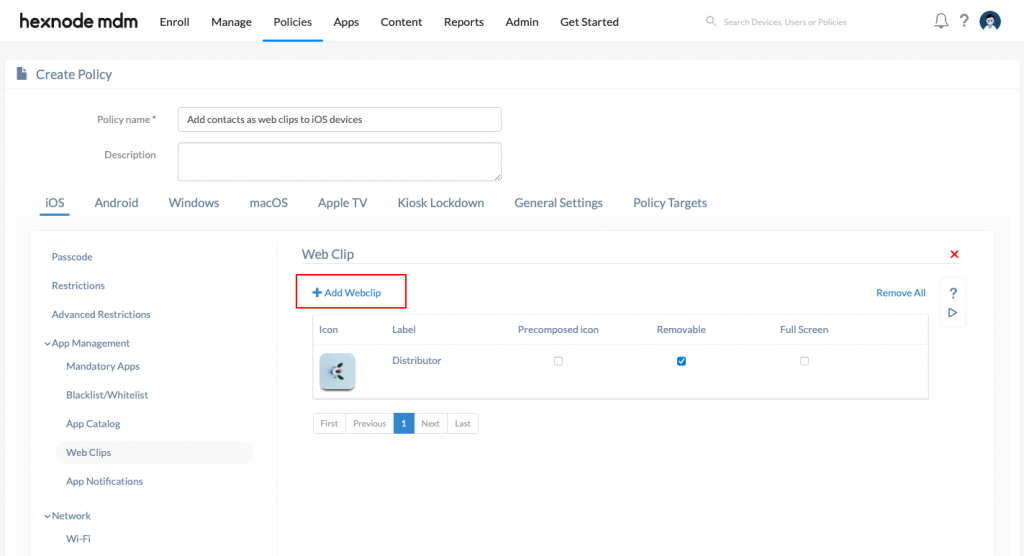 The given contact shows up on the device as an app with the specified app icon and image. Once you open the app, the device automatically redirects to the Safari app and prompts you to place the call. So, when you want to make frequent calls to one or more contacts, add them as web clips to access them easily from the home screen.
I hope this helps!
Wishes,
Catherine George
Hexnode UEM