May 28, 2021 at 1:33 pm
#9707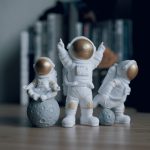 Gabriel Galbraith
Hi there, @Ezekiel! Thanks for reaching out!
Yes, you are setting the passcode's complexity criterion with the passcode policy. If you've already set a passcode and if you're sure you won't have to associate the passcode policy, you can disable the Modify passcode feature under Policies > iOS > Advanced Restrictions > Allow Security and Privacy Settings. Do note that this feature is supported only on supervised devices running iOS 9 or later.
Hope that resolves your issue.
Cheers!
Gabriel Galbraith
Hexnode UEM