May 18, 2021 at 8:13 pm
#9408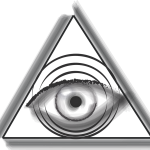 Deborah Timothy
Hello Peneloppe,
Thanks for reaching out to us. To access the crash reports of iOS on Windows XP:
Connect the device to Windows and sync it.
Access the logs from the location, C:\Documents and Settings\USER\Application Data\Apple computer\Logs\CrashReporter. Open the folder that has the name of your device.
Just a heads up: The location of the crash reports varies depending on the version of the Windows device. Read our doc on ways to access the crash logs of iOS that will work on all Windows devices.
Cheers!!
Deborah Timothy
Hexnode UEM