May 13, 2021 at 4:30 am
#9075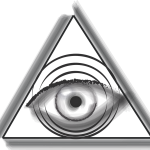 Deborah Timothy
@Daichi Yep. @Arthur is right. You can check if the profile is removable or not in the Hexnode portal.
Go to Enroll > Platform-Specific > Apple Business/School Manager > DEP Configuration Profiles.
Check the value in the field "Is MDM Removable?" corresponding to the profile that was associated with the device. A "No" indicates that the profile cannot be removed by the end user.
Cheers!!
Deborah Timothy
Hexnode UEM