May 13, 2021 at 11:30 am
#9037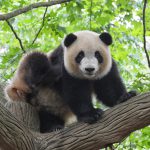 April Watson
Hey Gretchen, thank you for reaching out to us!
These features are commonly available on many UEM platforms. With Hexnode UEM, these can be executed very easily! Here are your answers:
Devices on which an IT admin can assign policies and configurations even before the enrollment process is completed are called pre-approved devices. All configurations and restrictions can be applied to these devices. As soon as the enrollment process is completed, the configured policies will be automatically associated with the devices.

You can know more about the Pre-Approved Enrollment of devices here.

To remove supervision from your devices, all you need to do is reset your device. This is the simplest method, provided your device is not DEP enrolled. You can also remove supervision using Apple Configurator 2. Simply connect the device to a Mac that has Apple Configurator 2, go to "Advanced" and select "Erase all content and settings." If the devices are DEP enrolled, then supervision can be removed from the Hexnode portal. Just head on to Admin > Apple DEP > DEP Configuration Profiles. Choose your configuration profile and uncheck "Enable Supervision". Save the changes to your profile and wipe the device for the changes to reflect on the device.
Hope this clears your query.
Cheers!
April Watson
Hexnode UEM
This reply was modified 8 months, 1 week ago by

April Watson

.