April 5, 2021 at 10:27 am
#8649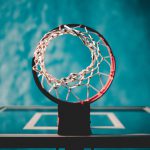 Chris Coleman
Hi Tage,
Thank you for reaching out to us!
Looks like we have the perfect solution for your issue. Hexnode provides you with a feature called "Remote Ring" which enables the user to remotely play a sound on his device in case it has been lost or stolen. The user can also set a custom message to be displayed on the device when a remote ring is being initiated. You can navigate to Manage Tab -> Actions -> Remote Ring to access this feature. In iOS devices, "Lost Mode" has to be enabled before "Remote Ring" can be initiated. For a better understanding of how this feature works for different platforms, you can visit the following link.
Hope this answers your query.
Cheers!
Chris Coleman
Hexnode MDM