March 15, 2021 at 9:40 am
#8470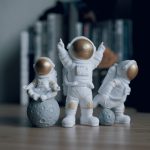 Gabriel Galbraith
Hi there, @Biyu! Thank you for reaching out to us!
You can do this by whitelisting only the required work applications or blacklisting the existing messaging apps to prevent users from accessing them. This can be accomplished by clicking on the Policies tab and then navigating through iOS > App Management > Blacklist/Whitelist. You can add the necessary apps by clicking on the +Add button.
In case of a blacklist policy, to eliminate the chance of users installing other messenger apps, you can disable the Install app from App Store feature in Advanced Restrictions.

Hope that answers your query.
Cheers!
Gabriel Galbraith
Hexnode UEM