June 23, 2020 at 4:44 am
#7472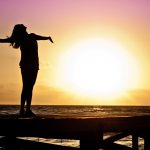 Michelle Hendricks
Hey there,
Thanks for reaching out to us.
Currently, you can integrate Okta with Hexnode and sync users/user groups from the Okta domain to the Hexnode console. It also helps in the easier enrollment of iOS, Android, macOS and Windows devices.
More features on Okta is in our road map and are expected to release within a couple of months.
Stay tuned to our latest releases here.
Cheers!
Michelle Hendricks
Hexnode MDM